Top 5 Things to Buy in January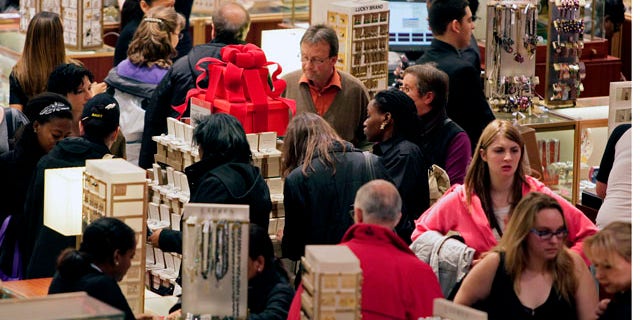 There is always a time of year that is the best time to buy. By now, you are probably thinking "Buying more stuff? Are you crazy?" I'm done buying for now. Although I'm with you – to a point – there are certain things that you can get in January at their best prices.
You'll see deep discounts on all holiday ornaments, snacks and the like. Winter apparel will also be on sale as retailers are already gearing up for Spring. And, January is a great month to buy bedding and linens.
If you are one of millions of Americans whose New Year's resolution is to exercise more or lose weight, this is the perfect time to buy exercise equipment or that new gym membership. Retailers are fighting hard to get our shopping dollars, so be on the lookout for great bargains in this category.
By the end of the month, and in part thanks to manufacturers showing off their new gadgets at the Consumer Electronics Show, (CES) retailers start discounting electronics. Did you miss that great HDTV Black Friday sale? Worry no more! We should see great saving on high-end televisions – and just in time for the Super Bowl.
Are you in the market for a new car? Remember you can save big time when buying a 2011 car model instead of a brand new, 2012 model. Car dealerships will need to clear their inventory to make space for the 2012 fleet.
One thing you should not buy in January? An Ipad 2. There are plenty of rumors that Apple will unveil the new iPad 3 in February. As soon the new iPad becomes official, we'll see deep discount on previous generation of iPads.
Yoly Mason writes about frugality and savings tips and tricks in her popular Spanish-language blog Cuponeando.net.

Follow us on twitter.com/foxnewslatino
Like us at facebook.com/foxnewslatino