This popular fitness blogger no longer posts bikini photos for a good reason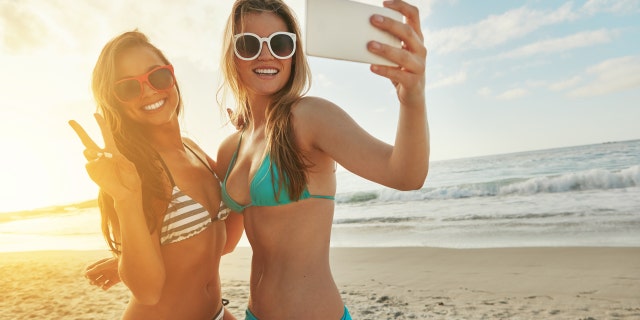 Instagram is overflowing with images of scantily clad models and fitspo bloggers in sports bras and bikinis, but you won't find any more images like this on Sophie Grey's feed, and for a very good reason.
Grey, a fitness influencer who runs the wildly popular @wayofgrey account, recently shared with her 375,000 followers why they'll no longer see photos of her six pack.
SWIMWEAR CEO POSTS 'REALITY VS. INSTAGRAM' PHOTOS TO HIGHLIGHT THE POWER OF EDITING
"You no longer see pictures of my body this way on @Instagram for this reason," she wrote in a post. "Having a six pack and thigh gap doesn't make you happy. Pizza and cookies are f---ing delicious. And I'm sick of women being told they have to be anything other than themselves to be happy."
Along with her explanation, Grey shared an old photo of herself in a sports bra. She found the picture on someone else's account with the caption "Nothing tastes as good as being fit feels." Grey commented on the photo, which has since been removed, writing: "Actually, from experience and seeing as I'm the person in this photo.. I know that pizza and cookies taste way better."
Grey explained in a later post that while her old images might have been motivational to people in the fitness community, she understands how they could negatively impact others' self-esteem, including her own.
"I understand that @wayofgray's old images may have been inspiring. And, to that I say there are tons of those accounts you can follow for those images. But, I know those images were damaging for many," she wrote. "But, most importantly, those images made Sophie Gray feel inadequate. Everything I did revolved around those photos. I was constantly worrying about my body image because my 'worth' through this channel depended on it."
This is why she decided to make a change and only share content that uplifts others and encourages self-love.
FOLLOW US ON FACEBOOK FOR MORE FOX LIFESTYLE NEWS
"This is why I'm here talking about accepting the s--- out of yourself. This is why I want you to f---ing love yourself. Because, if you always think you have to be something to be enough, you never will be. But, if you can wrap your head around the truth that you are enough exactly as you are, freedom awaits you."