The real meaning behind Stormy Daniels' necklace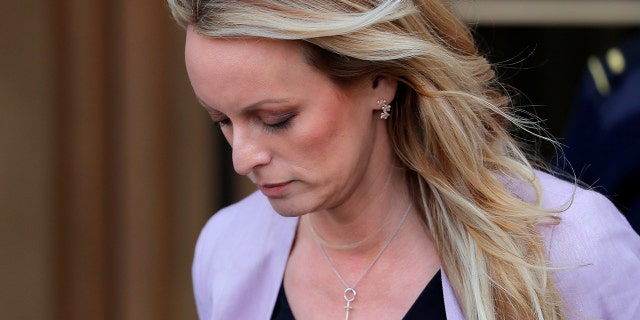 NEWYou can now listen to Fox News articles!
The Internet was abuzz with talk of Stormy Daniels this week, only this time people were also focusing on her necklace.
The adult film star and director, whose real name is Stephanie Clifford, attended a court hearing tied to the FBI raid on President Trump's personal attorney, Michael Cohen, wearing a large silver pendant necklace in the shape of a skeleton key. Then on Tuesday, Daniels made a guest appearance on "The View" to discuss the Trump scandal wearing the same statement piece.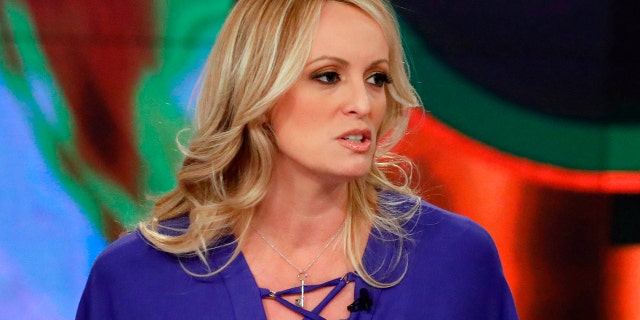 HOW COULD A PASSENGER GET SUCKED OUT OF AN AIRPLANE?
Articles began surfacing online speculating the meaning behind Daniel's necklace. "Some believe the porn star may be using the jewelry to hint at further secrets to come about the Trump scandal. Others think she may be hinting that Cohen, who paid her for her silence about her alleged affair with Trump, should be jailed and she's the key," The Daily Mail wrote.
"The key charm could be hinting at her intention to unlock secrets related to the Trump allegations. Or maybe it's a reference to keep details under lock and key. As it happens, her Twitter account — once used to fire back responses to trolls — is now protected, and features a logo of a lock," Yahoo wrote.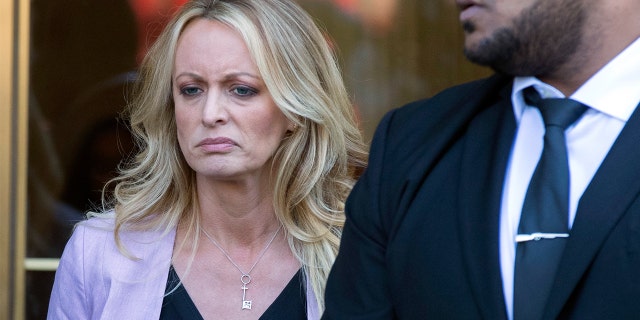 People on Twitter made similar assumptions, questioning what secret message Daniels is trying to send with her choice of jewelry. "Stormy Daniels arrives at Cohen's hearing in a pastel pink skirt suit and a KEY CHARM NECKLACE. lock him up? she's the key?" one person wrote.
"Is there a hidden meaning behind Stormy Daniels's key necklace? Nope. It's the key to her chastity belt - just in case you lost yours..." someone else wrote.
But as it turns out, the real meaning behind the necklace may have nothing to do with the Trump scandal at all. As some on Twitter have already pointed out, the key is likely the Penthouse Key, or the logo of Penthouse magazine. The key, which incorporates both Mars and Venus symbols, is often worn by Penthouse centerfolds, known as Penthouse Pets.
FOLLOW US ON FACEBOOK FOR MORE FOX LIFESTYLE NEWS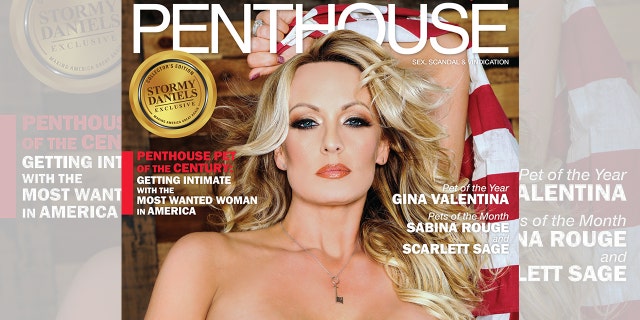 Daniels has accessorized the necklace before her recent television interviews, too. The adult film actress is featured on the cover the May-June 2018 issue of Penthouse magazine wearing little more than the necklace in question.
Story Daniels' other recent necklaces have generated a bit of buzz as well, including one featuring a lightning bolt — which Yahoo reported to be a reference to her "Stormy" stage name — and another featuring the logo of Wicked Pictures, an adult film company for which she directs.