The Daily Spike: Service puppies take the spotlight in 'Pick of the Litter'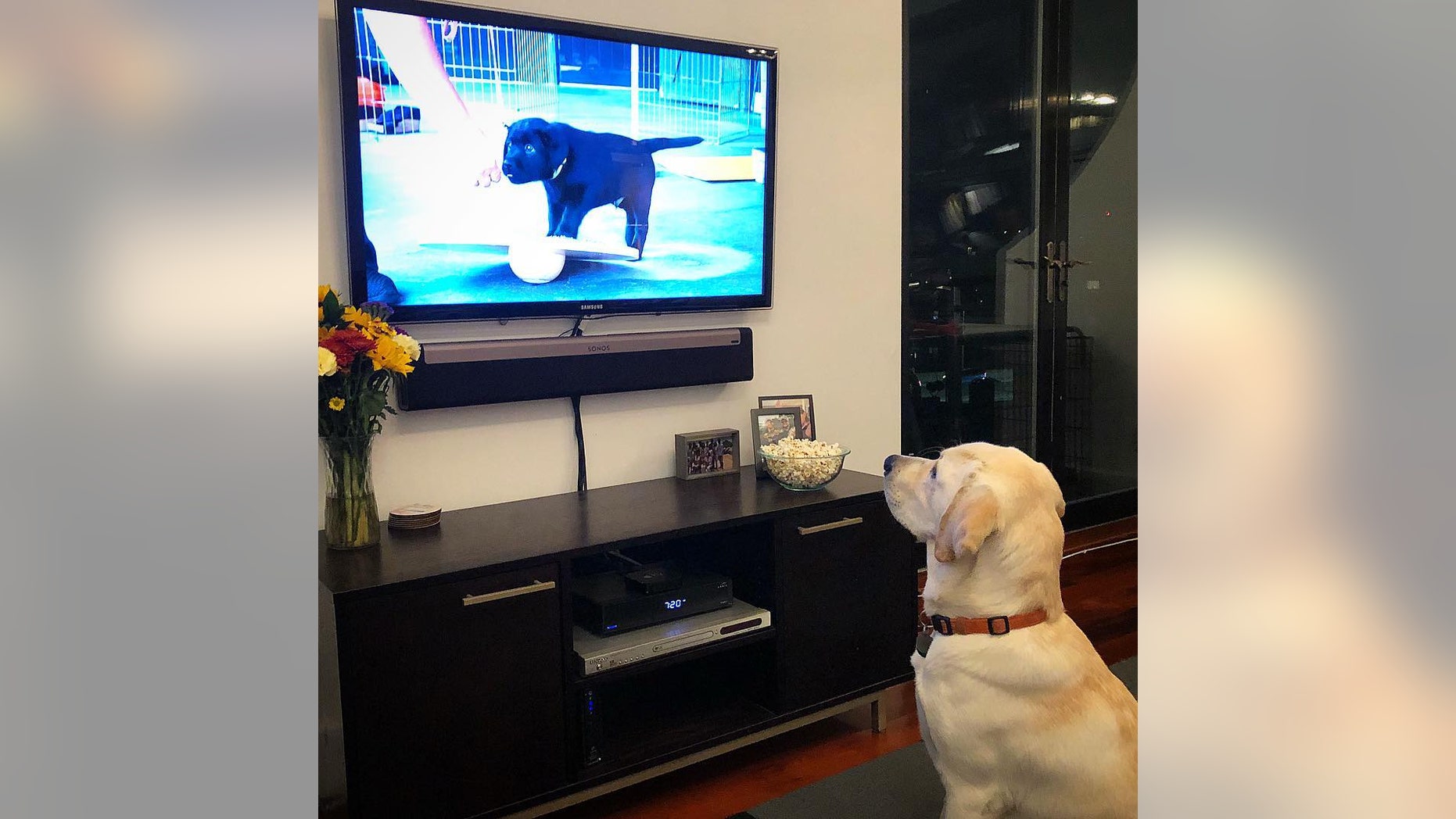 My good friend Shannon Bream watched a new "dogumentary" last week called "Pick of the Litter" and loved it. The movie is all about raising service puppies, so it was certainly on my radar. I'd been putting off seeing it, knowing it would be an emotional experience. But after Shannon's prodding, Spike and I sat down to watch.
First off, there is no doubt that this is Spike's favorite movie. He sat and watched the whole thing, completely spellbound by the puppies on the screen. It was better than "Cats"!
The film follows five puppies from the same litter that are being raised to be Guide Dogs for the Blind. They have a similar program as Spike's organization — Canine Companions for Independence — in that volunteers take care of the dogs for the first year-plus of their lives teaching basic training and social skills. The dogs are then given back to the organization so they can go through advanced training ("college") at campus headquarters.
WHY A TIRED, HAPPY DOG MAKES FOR A HAPPY OWNER
Like Canine Companions, not all of the dogs graduate. Some are "career-changed," which can be heartbreaking for the puppy-raiser who has invested so much love and time with the puppy. But some dogs just want to be dogs, and that's OK. Still, I knew those would be the hardest parts to watch.
The lives of these puppies sometimes took gut-wrenching twists and turns, as the movie really gets into the heads of everyone invested in these pups — from the volunteer raisers, to the organization's oversight and training teams, to the people who are visually impaired and waiting for their guide dog.
I could relate to some of the experiences of the raisers. Meeting Spike for the first time was pure joy. He had that new puppy smell, and looked like a baby polar bear.
GOOD DOGS ARE ALWAYS LEARNING, EVEN ON VACATION
I also remember that first drive home with him whining in the back seat, when I just wanted him in my lap. Or Spike sleeping on the couch by his crate for the first month of housebreaking (and me getting NO sleep). Or my anxiety about whether his training is on track. (I still worry about that every day.)
All these things were perfectly captured in the movie. There's even a graphic in the trailer that reads, "Getting it right is a matter of life and death." Because the thought that your puppy — your guide-dog-in-training — is a matter of life and death for someone else really raises the stakes.
The filmmakers did a fabulous job of showing just how much love, effort, and energy is required to create a superhero. It also showed the impact that service dogs can have on the life of the human to whom it is matched. It's a wonderful movie about perseverance and puppy power that I highly recommend.
Two thumbs up from me. And two paws up from Spike, for sure.
FOLLOW US ON FACEBOOK FOR MORE FOX LIFESTYLE NEWS
For more info about the dogs featured in "Pick of the Litter," visit GuideDogs.com. To learn more about Canine Companions for Independence, visit CCI.org.