Soldiers reveal gender of fallen comrade's baby in Facebook video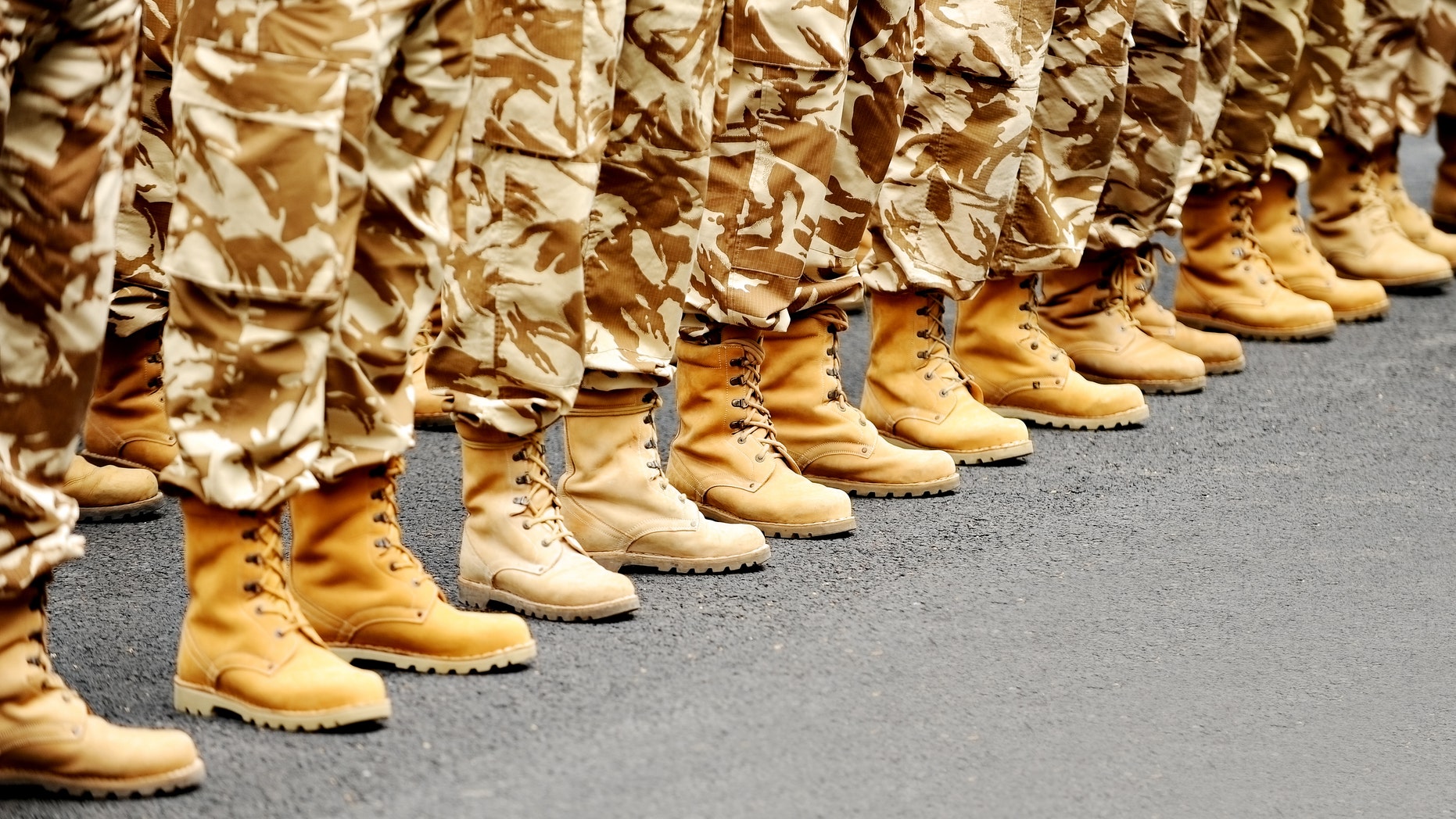 After finding out that she was expecting her first child, Britt Harris was thrilled to share the news with her husband, U.S. Army Spc. Chris Harris. Overseas on first deployment to Afghanistan, Chris was overjoyed to learn that he was going to be a father.
"When I told him, it was the happiest I'd ever seen him. He was so excited," Brit told WFMY News 2.
One week later, on Aug. 2, Chris was killed in a suicide bombing attack from a vehicle-borne explosive device, reports ABC News.
The 25-year-old was a member of the 2nd Battalion, 504th Infantry Regiment, 1st Brigade Combat Team, 82nd Airborne Division of Fort Bragg, N.C.
CHILDREN OF 9/11 VICTIMS MEET AT CAMP, WED 16 YEARS LATER
Though Britt says she is "dealing with a lot and grieving" in the wake of his passing, she adds that it's important to stay connected to her husband's fellow servicemen during her pregnancy. "I didn't want them to be forgotten over there," she said.
"I asked if they'd like to be the first to know the gender, and they were really excited." (Warning: Video contains explicit language.)
Brit shipped them confetti poppers, and the squadron gathered in front of a flag on Oct. 5 to reveal baby Harris' gender.
URBAN OUTFITTERS BLASTED FOR 'ARMY FASHION' LINE
"My boy Harris, we're gonna do it for him, find out what kind of baby he is going to have," a soldier said in the video that has since gone viral. "I don't know if it's a girl, boy, zebra or unicorn, but we gonna find out," he joked.
With a massive burst of pink confetti, the soldiers danced and cheered.
"WELCOME THE NEWEST FAMILY MEMBER OF THE 82nd!!!!! Christian Michelle Harris. Chris left me my little miracle princess," Britt wrote on Facebook. Due in March 2018, Britt told WFMY that she plans to name her daughter after her hero father.
FOLLOW US ON FACEBOOK FOR MORE FOX LIFESTYLE NEWS
Britt said that the special jubilee would have meant much to Chris, who considered his fellow soldiers to be his brothers. "Chris is an only child. They were his family," she said.
As she prepares for the baby's arrival, Britt intends to keep her late husband's memory alive.
"[I want her to know] he always treated everybody the same," she told WFMY. "He never hesitated when it came to helping and would do anything to help others."
"I want her to know that she's her dad's legacy."