'Side Profile Selfie' movement goes viral on Twitter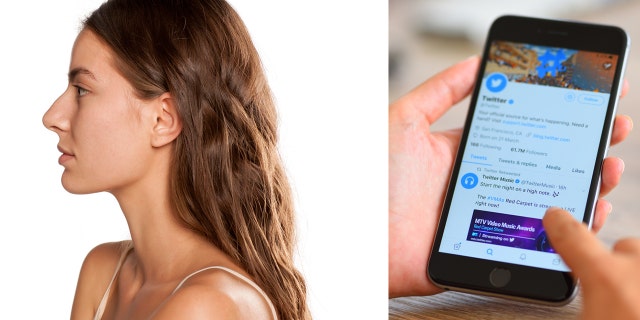 One woman is on a mission to change the way people look at themselves by breaking down "one of the last beauty taboos" -- the nose.
Radhika Sanghani hates her nose.
"I grew up thinking that you can't be beautiful unless you have a snub little ski-slope of a nose, like Kate Middleton or Mila Kunis," she writes on Grazia. "and I know other women have too."
MODELS STRIP DOWN IN TIMES SQUARE TO PROMOTE BODY-POSITIVITY
"There just aren't enough larger-nosed ladies with stereotypically 'hot' roles in movies or ad campaigns to make us think an aquiline profile can be pretty," she continued.
Noting the lack of big-nosed representation, Sanghani posted a profile picture featuring her proud, aquiline nose and tagged the shot #SideProfileSelfie.
Other women quickly followed Sanghani's lead and posted their own side profile pictures, growing the body-positive campaign into a viral success.
One Twitter user captioned her profile photo with, "I once got told by a boyfriend that I would never be "pretty" because of my nose....!"
Another shared her insecurities, writing, "Great to see this on tv this morning ever since I was little I've had issues with self confidence due to my nose."
FOLLOW US ON FACEBOOK FOR MORE FOX LIFESTYLE NEWS
Another woman bravely confessed in her tweet that she's "always had issues with this [nose]!"
Sanghani hopes her campaign will help people begin to accept their bodies as they are, and change how beauty is perceived.
"My theory is beauty standards have lauded small noses over big ones because they fit in with the idea of women being delicate, dainty, and not taking up space," she wrote. "But we're not. We're bold, strong, and we can take up as much space as we want, even with our bodies."
"#Sideprofileselfies are a way for us to take pride in our profiles, so join me in posting one. Let's spread the big nose love," she concluded.