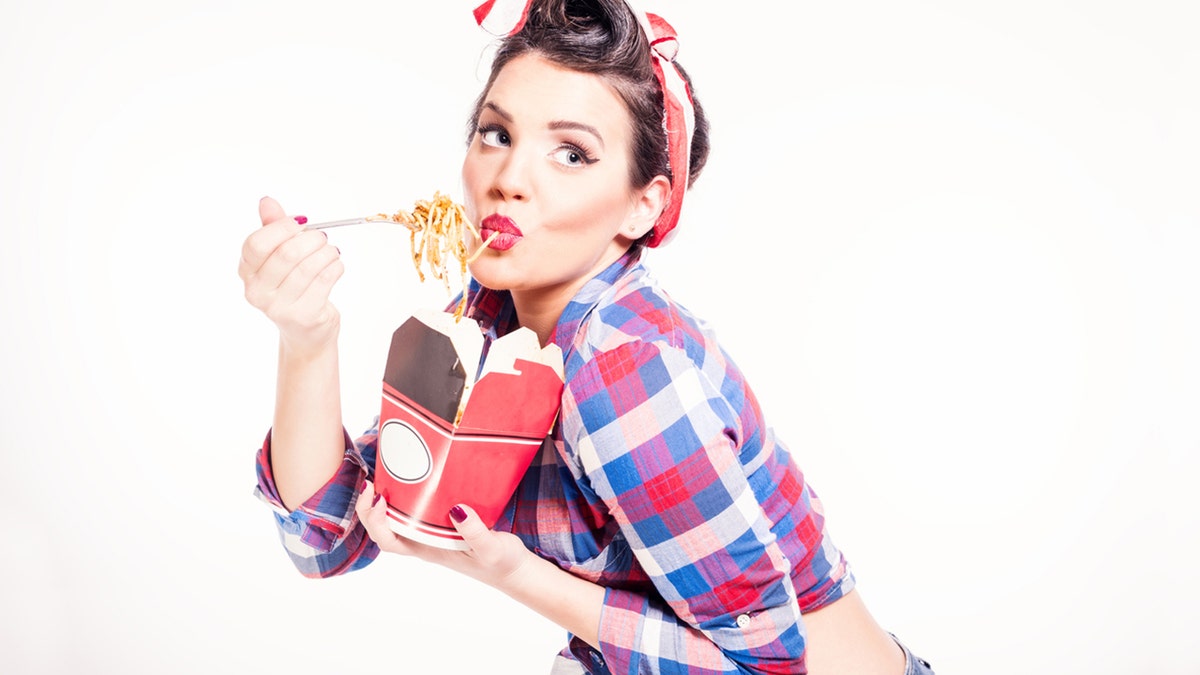 Piers Morgan is going to hate this!
A new photoshoot in Italian Vogue signals that the trend of scantily clad models posing suggestively with pasta won't be coming to an end anytime soon.
In one shot from the racy spread, Bella Hadid and Taylor Hill can be seen decked out in nothing but heels, diamonds and … spaghetti.
The sexy snap comes on the heels of a video Emily Ratajkowski shot for this year's Love magazine Advent calendar, in which the lingerie-clad model rolls around in the Italian cuisine staple.
The clip set off the loud-mouthed Morgan, who couldn't stop tweeting about the model "writhing" around in pasta.
"This is Emily Ratajkowski 'promoting feminism'. Somewhere, Emmeline Pankhurst just vomited," Morgan wrote, posting a composite of sultry screencaps from the video. The tweet followed a tense discussion with model Nicola McClean on "Good Morning Britain" in which he called Ratajkowski a "global bimbo."
The model seemed unimpressed by Morgan's latest attempt at stirring up outrage online.
"Lol never said my love video was a feminist statement," she tweeted. "But now it's worth saying that telling women what to do with their bodies & sexuality is actually just classic sexism. I can have opinions about feminism & also do sexy photo shoots k thanks."
That same week, as The Cut points out, photographer Ellen von Unwerth posted a pic of Caroline Vreeland and Doina Ciobanu posing with the pasta.
This article originally appeared on the New York Post.