San Juan mayor furious over NYC cabbies who refuse, complain about taking her to Bronx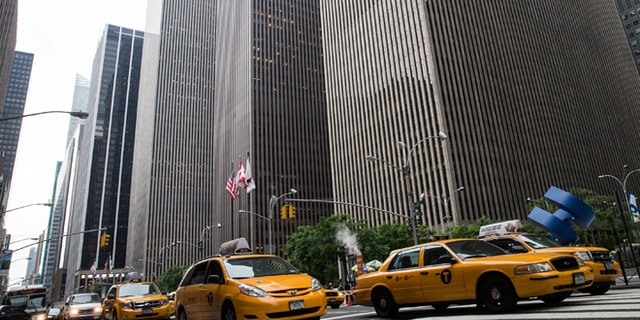 New York City yellow cab drivers are notoriously picky about where they will drive you, something that the mayor of San Juan, Puerto Rico, learned the hard way.
Mayor Carmen Yulin Cruz, who is visiting the Big Apple, hailed a cab in the city's Greenwich Village neighborhood Wednesday night to return to the Opera House Hotel in the South Bronx. When the driver, however, heard where the mayor and her three friends were headed he said he didn't know where he was going.
"We took a cab, myself and three co-workers, and as we are about $3.50 into the cab fare, he told us 'You're going to the Bronx, I don't know how to get there,'" Cruz said, according to the New York Daily News. "He knew he wasn't doing right because I said, 'Well, I'm not going to pay you. You're kicking me out.'"
The driver did agree to eat the $3.50.
Cruz's transportation troubles didn't end there, however. The next taxi she and her friends hailed did agree to take them to the city's northernmost borough, but the cabbie let them know the whole ride that he wasn't happy with it.
"Just because you're going to the Bronx or just 'cause you're going to Queens or just 'cause you're going out of Manhattan doesn't mean you're going to a lesser place," Cruz said, according to NY1.
The feisty Puerto Rican politician was not going to let the matter rest. She took down both drivers' numbers and is filing a complaint with the Taxi and Limousine Commission (TLC).
"The TLC has zero tolerance for any kind of ride discrimination and investigates every allegation," agency spokesman Allan Fromberg told the Daily News.
It's against the law in New York to discriminate against taxi passengers based on where they are going, and it's also a violation to be rude to passengers. Both drivers could face penalties ranging from a $350 fine if this is the driver's first offense to a $1,000 fine and revocation of license for a repeat offender.
"If somebody lives in the Bronx and wants to get home, they have the right to demand that service and to get that service," said City Council Speaker Melissa Mark-Viverito.
Cruz's experience might be new to her, but most New Yorkers who live outside of Manhattan say that they experience outer-borough discrimination from taxi drivers. The TLC says 5,400 people pursued complaints about service refusal in hearings last year.
Cabbies don't like heading far into the outer boroughs because they have trouble picking up customers on their return rides to Manhattan.
"I've had it my whole life," a Brooklyn resident named Chris, who would only give his first name to the Daily News, said. "I'd say, 'Brooklyn,' and they'd say, 'No, I'm not going to Brooklyn.' [They don't agree to go] until I say, 'I'm going to report you.'"
New Yorkers were happy to give Cruz suggestions, through the media, on how to deal with it like a native should she ever encounter the same problem again. They included: Wait for the cabbie to start the meter and refuse to leave the car; call an Uber driver instead; or, best of all, tough it out and take the subway.