Researcher to Unravel Mysteries of Hot Chile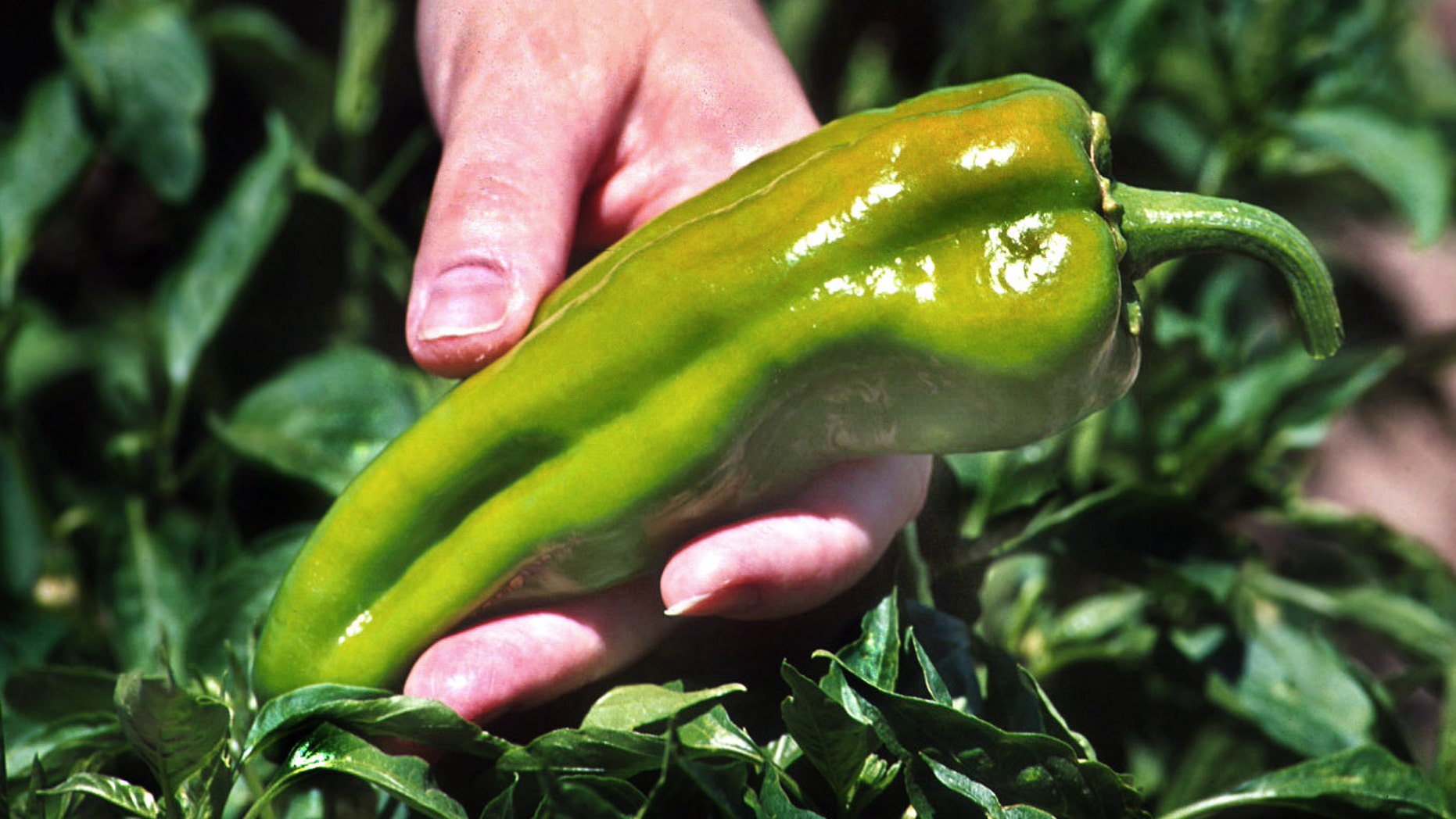 A graduate student in New Mexico is setting out to unlock the genetics of the state's signature crop – the hot peppers.
Long a staple of Latino cuisines, like enchiladas or spicy tacos, the hot chile is on a steep decline. Greg Reeves, a horticulture graduate researcher at New Mexico State University, was awarded a grant to explore the crop's genetic history and try to find out the secret to disease-resistant chile.
The Las Cruces Sun-News reports that Reeves will be participating in the foundation's East Asia Pacific Summer Institute and will head across the Pacific Ocean to work with other researchers.
Reeves says the goal is to build research partnerships with Asian countries, where chile is also a huge crop.
While looking at genetic structure, Reeves will be searching for the specific markers in chile that identify phytophthora resistance. The disease is caused by a fungus and leads to what farmers call "chile wilt."
Scientists have long tried to unravel the genetic mysteries of the crop, which has suffered a steep decline because of labor costs, relentless plant diseases and competition from cheap imports. Earlier efforts to genetically engineer chile to explore its genetic makeup spawned the movement Occupy Green/Red Chile.
The movement, while small, showed that New Mexico is a state that takes its chile seriously.
"Students, teachers, farmers, consumers, mothers and fathers, everyone cares about this because in New Mexico chile isn't just a food, it's your culture," Jessica Farrell, a University of New Mexico student who participated in the movement, said at the time.
The group expressed concern that if scientists developed a genetically engineered pepper to boost the industry, small growers could face patent lawsuits if their crops become cross-contaminated by the new seeds. They were also worried about a lack of labeling of genetically modified foods and the potential for New Mexico's traditional varieties to be forever altered.
"To secure the long-term protection of the farmers and the protection of consumers in terms of culture, there is no room for a genetically engineered seed," Farrell said.
This is where some farmers, chile processors and researchers have disagreed.
Over the last 20 years, New Mexico has seen a 75 percent decline in the number of acres of chile grown. Production per acre has increased by more than 2 tons over the last five years due to breeding and improved growing practices, but the industry is a long way from returning to the glory days when tens of thousands of acres were grown.
Building the perfect pepper plant — one capable of withstanding root-rotting and leaf-wilting diseases, one with more flavor compounds, one that is taller with easily harvested fruit — has been the focus of researchers at New Mexico State University for decades.
The situation with chile in New Mexico is not unlike what happened to Hawaii's papaya in the 1990s. There, it took a publicly funded research effort to develop a papaya that was resistant to a disease that was wiping out orchard after orchard.
The effort was a success, and today Hawaii continues to provide most of California's papayas.
In Arizona, genetically engineered cotton has resulted in less insecticide use, and corn growers in the Midwest have realized billions of dollars in economic benefits from engineered corn seed, Ronald said.
Reeves told the newspaper that the The ultimate goal would be to develop a commercial chile that has resistance.
"The marker possibly could be used in other crops as well to develop resistance, such as in tomato, potato, soy bean and others," he told the paper.
Based on reporting by The Associated Press.
Follow us on twitter.com/foxnewslatino
Like us at facebook.com/foxnewslatino