Puerto Rico Plans To Protect Bioluminescent Mosquito Bay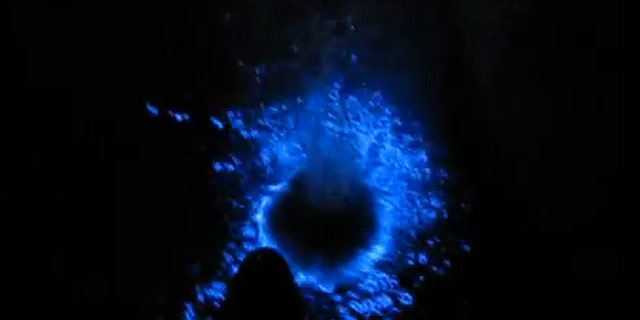 SAN JUAN, Puerto Rico – Puerto Rico's environment agency is trying to protect a bioluminescent bay that's considered one of the brightest natural spots in the world.
Mosquito Bay attracts thousands of visitors with its bright waters filled with microscopic organisms that light up when disturbed. It's located in Vieques, an island popular with tourists just east of the main island of Puerto Rico.
Environment Secretary Carmen Guerrero said Sunday that access to the bay needs to be improved to prevent sediment from getting in the waters. She said officials are evaluating designs for an upgraded road to the bay. Puerto Rico is also looking at ways to combat light pollution.
Guerrero said one of the biggest challenges will be figuring out how many visitors to allow. Now, there are no limits on how many people can visit the bay.
The area is currently popular for kayakers, who like to paddle through the glowing bay.
The bay's bioluminescence is created by a number of factors working together: Red mangrove trees, a complete lack of modern development around the bay, the deep, cool water is cool and a small channel to the ocean keeps the dinoflagellates in the bay.
The small channel was created by the Spanish, who believed the bioluminescence was the work of the devil, when they tried to damn the bay by dropping a boulder in its mouth.
The Spanish's work only preserved the bioluminescence and increased the lights.
The Associated Press contributed to this report.
Follow us on twitter.com/foxnewslatino
Like us at facebook.com/foxnewslatino