Providencia Paredes – Dominican immigrant who reached Kennedy inner circle – has died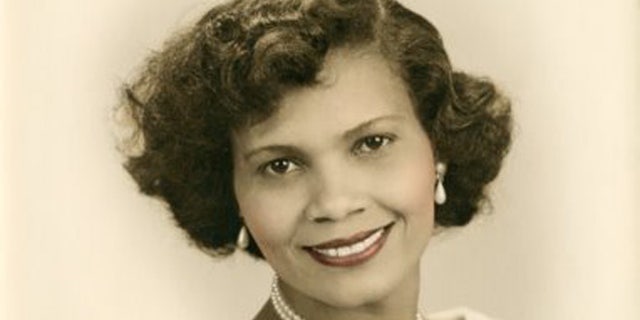 Providencia Paredes – an immigrant from the Dominican Republic whose name was known to few but had a hand in one of the most tragic events in U.S. history when she was the special assistant to former first lady Jacqueline Kennedy Onassis – has passed away.
Paredes' son, Gustavo Paredes, announced her death on his Facebook page. Paredes died in Washington on March 18 at the age of 90.
In his post, Gustavo Paredes wrote that his mother was born in the Dominican Republic and was the first person of Latino descent to work in the White House as part of president's inner circle.
Gustavo Paredes described his mother as "a woman of immense will, passion, curiosity and a zest for life."
Providencia Paredes was the first lady's go-to person at the White House. She was Kennedy Onassis' special assistant — the one who kept meticulous records of her appointments, her thousands of outfits, her telephone calls and postal correspondence.
Paredes, who emigrated from the Dominican Republic as a young woman, spoke to her in Spanish whenever the first lady, who was fluent in the language, had a speech approaching in a Latino community or in Latin America and wanted to practice.
She traveled with the first lady on both official and personal trips.
But she was unable to accompany the president and his wife to Dallas in November 1963 because of a family obligation.
"It was rare, because they took me all over the country and the world," she told Fox News Latino in 2013.
President Kennedy called Paredes before the Dallas trip, asking her to make sure that the first lady had an outfit that would be light enough for the city's warm weather. The result was the pink outfit now familiar from all the news footage and photos.
Paredes was also a confidante, one to whom Jacqueline Kennedy turned to when she mourned as a world watched from a distance.
Jacqueline Kennedy, intensely private, let her tears stream in a conversation with Paredes after she returned to the White House at 4:30 a.m.
"We went into a room, just she and I, and she broke down," Paredes told FNL. "She said 'They could have killed me too.' She said she was very afraid."
It was her job to give the First Lady support and comfort.
"She always trusted me," Paredes said. "We were always together."
The Associated Press contributed to this report.
Like us on Facebook