Professional cuddling: Can physical touch help ease depression?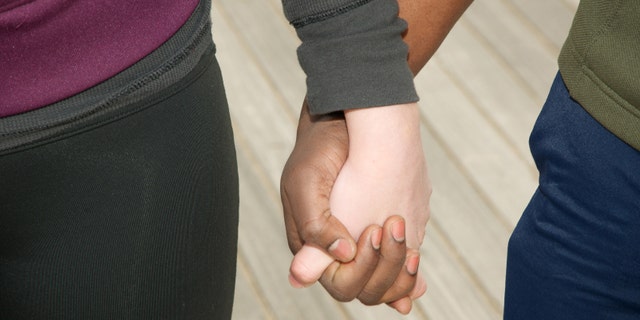 Sixty-two-year-old Michael Stern, of New York City, has struggled with anxiety and depression for most of his life, but he didn't seek help for the mental illnesses until 16 years ago when, after getting divorced for the second time, he saw a therapist. "I was always judging myself and judging others. I was going from highs to lows," Stern told Fox News.
Stern felt unable to face his feelings and deal with life's challenges, so he sought comfort in alcohol, marijuana and multiple sexual partners to help ease the pain — all of which only left him feeling emptier inside.
Therapy, anti-depressants, Kabbalah and yoga all helped, but it wasn't until eight months ago that he learned about Cuddlist, a professional cuddling service, that everything changed.
"You learn the freedom of the expression of this tenderness and kindness and communication and love because there are boundaries," he explained. "I feel paradisiacal and endorphins get released and it's healing."
How physical touch affects our happiness
Research clearly shows that holding hands, hugging and sexual intimacy make us feel happy thanks to the feel-good hormones oxytocin and serotonin that are released. When we're close to others, the stress hormones adrenaline and cortisol also decrease, an effect that promotes feelings of calmness and safety.
"We're wired to be gregarious, bonded creatures. So the more tactile sensation there is in our world, the better we feel," Dr. Carla Marie Manly, a clinical psychologist in Santa Rosa, California, told Fox News.
'DEPRESSION ISN'T BEAUTIFUL': WOMAN'S HEARTBREAKING FACEBOOK POST GOES VIRAL
Co-founder of Cuddlist Adam Lippin told Fox News that the idea for the company sprung from conversations with professionals in the wellness industry who said that sometimes, their clients need a hug.
"If we could create a space for platonic, intimate, non-sexual, therapeutic touch to happen, there are a lot of people who could benefit from it," Lippin said.
Studies suggest our hormones encourage human connection. According to a 2013 study in the journal Psychoneuroendocrinology, oxytocin may promote the "tend and befriend" response to help people reach out to others for support after a stressful event and, in turn, help people with depression cope more effectively.
"I believe that through cuddling, through this interaction — this experience of two people connecting on a very real level — that takes you to a different level of consciousness where if there are any issues in your life, you have an option to begin the process of working them out," Lippin said.
'THE HILLS' STAR'S CONFESSION: CAN VITAMIN DEFICIENCIES TRIGGER DEPRESSION?
Cuddlist has 90 practitioners in the United States, and they are considered health and wellness practitioners — just like massage therapists, Reiki practitioners, empaths and spiritualists. Practitioners must complete an online curriculum, a four-hour experiential workshop on cuddling, a mock session and an hour with the director of training. Cuddlists are also assigned a mentor. Throughout each part of the process, the practitioners are closely monitored, evaluated and rated. "There's someone watching what they're doing the entire time," Lippin said.
Although all practitioners who work for Cuddlist must pass a nationwide criminal background check, it's important to know that these screenings can vary, and not all types cover warrants or nationwide records, Bruce W. Cameron, a licensed counselor and psychotherapist in Dallas, Texas and a retired federal agent who specialized in sex offenses, told Fox News.
Cameron added that to ensure safety, it's important to ask the cuddling service about the type of criminal background check they run, if practitioners undergo psychological testing and if there are additional ways they are vetted.
'I'M A PROFESSIONAL CUDDLER — HERE'S WHAT MY JOB IS LIKE'
Experts agree that although professional cuddling may be another type of treatment for depression, it's not a replacement for therapy and medication. Nor is it a replacement for deep, committed relationship, which research suggests can offer a slew of health benefits.
People who are interested in the service should know that the modality — and its effect s— are temporary and facilitated in an artificially created environment. And although the agreement is mutual, it's still a fee-based service. "There's that sense that I'm paying to be cuddled; I'm paying for affection," Manly said.
Despite those criticisms, patients like Stern say the practice has helped boost their quality of life. In Stern's case, he no longer suffers from depression and anxiety.
"It's brought my whole life down to a more manageable level," he said.
FOLLOW US ON FACEBOOK FOR MORE FOX LIFESTYLE NEWS