Pregnant model at New York Fashion Week walks runway with baby bump bursting through clothes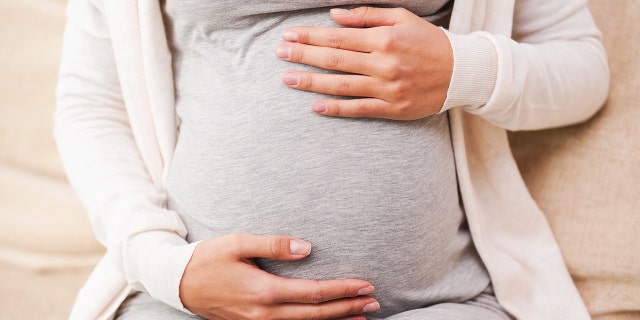 Pregnant models have walked the runway at major fashion shows in the past, but Maia Ruth Lee might have been the first to showcase her growing baby bump through a designer's cutting-edge fashions.
"I've been going to fashion shows for 21 years and I've seen a pregnant model on the runway exactly one other time," wrote Vogue Runway's director Nicole Phelps on Instagram after seeing Lee at Eckhaus Latta's NYFW show over the weekend.
"Something to think about."
FEMALE COP WALKS RUNWAY AT NEW YORK FASHION WEEK
According to Vogue, Lee arrived for a fitting before Saturday's show, slipped on the pale mauve snap-front dress, "and it fit," according to casting director Rachel Chandler.
"I just gave birth six weeks ago, so I think the pregnant person was just where my brain was at," added Chandler of why she wanted Lee, a friend of hers who was 35 weeks pregnant, to walk in the runway.
Although the dress didn't quite fit, Lee snapped up the garment around her belly and strutted down the runway with her bump on full display, much to the delight of Lee and the designers themselves.
"It's really beautiful just to see different stages of life," said the fashion house's co-founder Mike Eckhaus. "It's fashion, but there's a sense of how it moves with you in all these different ways."
FOLLOW US ON FACEBOOK FOR MORE FOX LIFESTYLE NEWS
Zoe Latta, the other co-founder, applauded Chandler's decision to cast the show with friends and family. "To have a bunch of one gender that's the same race and height and size and fit, wearing similar clothes and makeup — I don't think we were ever interested in that," she said of the fashion industry.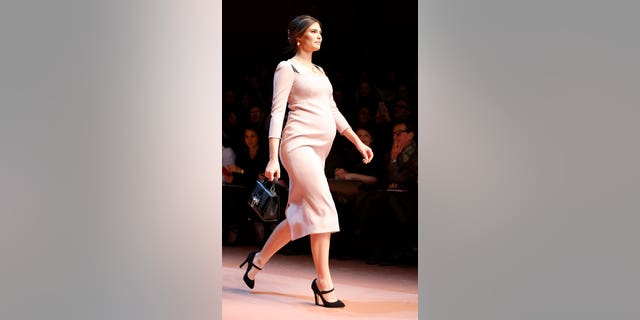 As Yahoo Style notes, Lee isn't the first pregnant model to walk at Fashion Week, as model Bianca Balti had already walked in the Dolce & Gabbana show at Milan Fashion Week in 2015. However, as the site wrote, the Eckhaus Latta show marks the "first time an actual belly has been revealed on the catwalk."