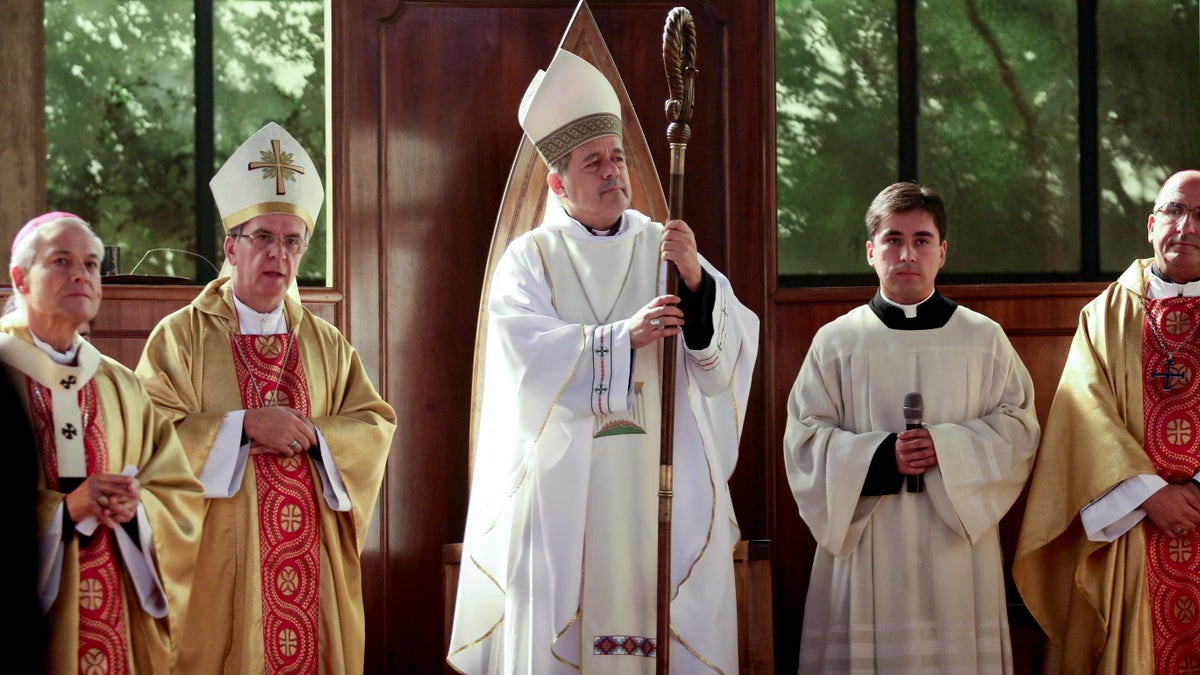 VATICAN CITY (AP) – Four members of Pope Francis' sex abuse advisory commission traveled to Rome on Sunday to voice their concerns in person about Francis' appointment of a Chilean bishop accused of covering up for the country's most notorious molester.
The four met with Francis' point-man on abuse, Cardinal Sean O'Malley of Boston, who agreed to relay their concerns to the pope about the appointment of Juan Barros as bishop of Osorno in southern Chile, the commission members said in a statement.
Victims of Chile's most notorious abuser, the Rev. Fernando Karadima, say Barros knew of and even witnessed Karadima's abuse decades ago. Barros was a protege of the charismatic Karadima, who was sanctioned by the Vatican in 2011 for sexually abusing minors.
Commission member Marie Collins said that if Barros doesn't appreciate that Karadima's behavior then was inappropriate, "then he doesn't understand child abuse."
"And if he doesn't understand child abuse," she continued, "there's a child protection concern about him being in charge of a diocese."
In the statement, the four commission members said the process of appointing bishops must take into account their understanding of how children must be protected.
"In the light of the fact that sexual abuse is so common, the ability of a bishop to enact effective policies, and to carefully monitor compliance is essential," the statement said.
Barros, the former chaplain of Chile's armed forces, has faced unprecedented popular and ecclesial opposition ever since he was named in January. More than 1,300 church members in Osorno, some 30 diocesan priests and 51 of Chile's 120 members of Parliament sent letters to Francis urging him to rescind the appointment.
Barros has denied wrongdoing and insisted he didn't know about the abuse until reading 2010 news reports. The Vatican has defended the appointment.
Yet its unclear how effectively he can lead. Already, a recent meeting between Barros and angry parishioners fell apart when Barros showed up with two body guards and police dogs, security measures taken after his installation ceremony was marred by violent protests inside the cathedral.