Pope Francis says he hasn't watched TV in 25 years: 'Not my thing'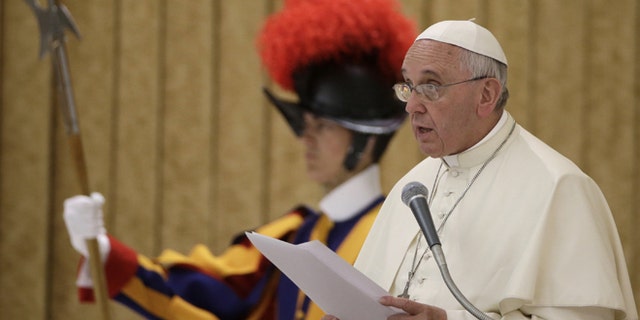 Pope Francis hasn't watched television in 25 years since he made a vow to the Virgin Mary, the pontiff told a newspaper reporter from Argentina over the weekend. He doesn't use the Internet, either.
In a wide ranging interview with the Buenos Aires daily, La Voz del Pueblo ("The Voice of the People"), that covered soccer, the media and his biggest fears, Francis said, "I haven't watched television" since making a promise "to the Virgen del Carmen on the night of July 15, 1990."
The former Jorge Bergoglio was asked if there was any particular reason he made the vow, and he answered, "No. I just told myself, 'It's not my thing.'"
The pope doesn't get his information from the web, either.
"I only read one newspaper, La Repubblica," Francis said, "a [Roman] daily aimed at the middle class. I look at it in the morning and leaf through. It doesn't take me more than 10 minutes."
And how does he find out about the result of matches by his beloved team, Buenos Aires's San Lorenzo?
"There's a member of the Swiss Guard who gives me the results every week and lets me know how they rank in the standings," Francis said.
The pope spoke to the Voz del Pueblo for 45 minutes at his Casa Santa Marta residence in Vatican City.
Francis was asked how he sees his native Argentina now that he lives away from it.
"As a country of many possibilities and so many missed opportunities," he answered. "We are a country that has lost so many times throughout history. Something happens with all the wealth we have."
Does he follow the political situation there?
"Not at all," he responded. "But I don't know how they elections are going, or who the candidates are. I can imagine who the main contenders must be, but I don't even know what the main topics of contention are."
Asked how he wanted to be remembered, Francis said, "As a good guy. I want them to say: 'This was a good guy who tried to do good.'"
Like us on Facebook