Pope denounces ISIS after extremist group beheads Egyptian Copts 'just for being Christian'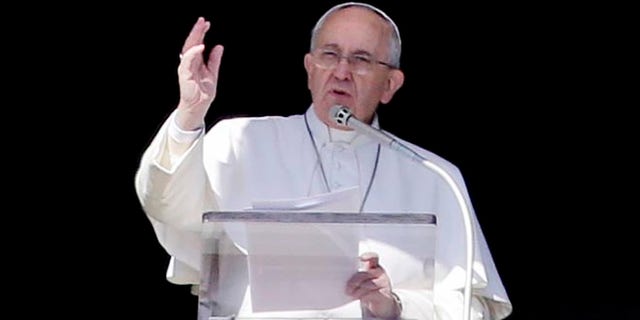 NEWYou can now listen to Fox News articles!
VATICAN CITY (AP) – Pope Francis has denounced the slaying by the Islamic State of Egyptian Copts in Libya, saying they were "assassinated just for being Christian."
Francis spoke off-the-cuff Monday during an audience with a Scottish ecumenical delegation. He said: "They only said 'Jesus help me ...' The blood of our Christian brothers is testimony that cries out. Be they Catholic, Orthodox, Copts, Lutherans, it doesn't matter: They're Christian!"
Militants in Libya affiliated with the Islamic State group released a video late Sunday purporting to show the mass beheading of Coptic Christian hostages held for several weeks.
The killings raised anxieties in Italy, given Libya's proximity just across the Mediterranean Sea and because one of the militants in the video said the group plans to "conquer Rome," the seat of Catholicism.
Like us on Facebook
Follow us on Twitter & Instagram