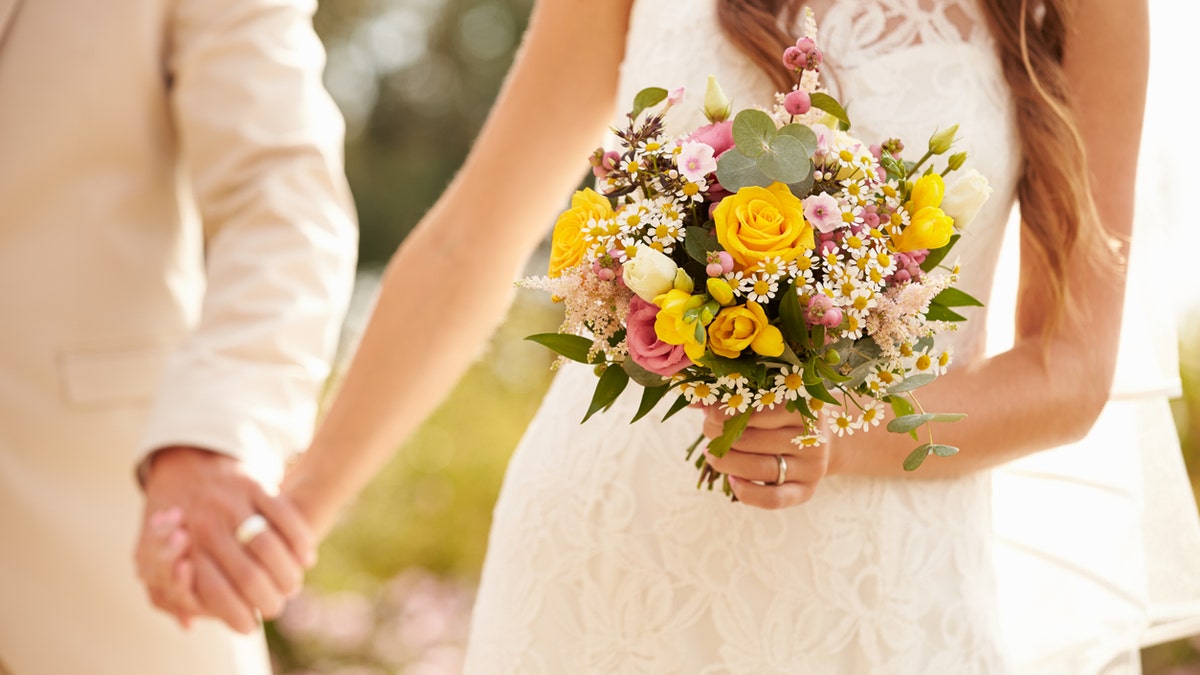 If you're gearing up for a summer wedding but haven't done the invites yet, you might want to bulk buy.
It's probably not the news you were hoping for given the average wedding in the UK now costs $26,000, but it turns out it there's a very good reason why you should invite everyone you know to your big day.
IS YOUR PARTNER FINANCIALLY FAITHFUL? THE NEW KIND OF CHEATING ON THE RISE
Research has found that they more people there are at a couple's wedding, the less likely they are to divorce.
The figures came about as part of a study on divorce called "A Diamond is Forever and Other Fairy Tales: The Relationship between Wedding Expenses and Marriage Duration."
While the research was completed a couple of years ago, it's making waves again after CBInsights tweeted it this week.
It found that people who got married in front of 200 or more guests were 92 percent less likely to get divorced than those who eloped.
There was even quite a big difference between couples who got married alone and those that had a small number of guests.
6 MYTHS ABOUT DATING OVER AGE 50, DEBUNKED
People who exchanged vows in front of between one and 10 people were 35 percent less like to split than those who eloped, rising to 56 percent less likely for those who had up to 50 guests.
So it seems that while having a big wedding might not be great for your bank balance, it does give your relationship a strong chance of surviving.
There are other ways to save money on your special day too. You could cut the cost of your outfit by going with a budget dress, or try the top decoration trend for 2017, which is balloons.