Nutritionist blasts women's mag, edits cover with healthy messages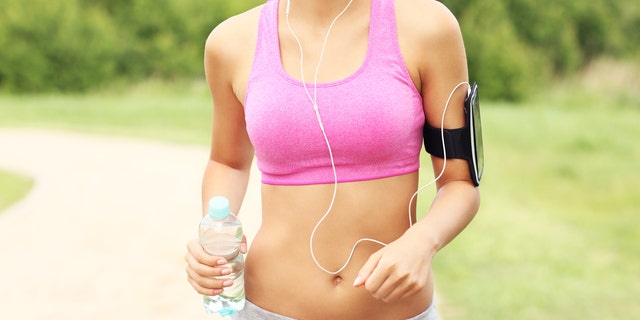 A nutritionist is speaking out on social media about a women's health magazine long chided for its subtly condescending messages.
And her scathing post has gone viral.
On Dec. 11, registered nutritionist Laura Thompson took to Instagram to post a photo of Women's Health U.K.'s January/February 2018 issue cover, albeit with a twist: It wasn't the cover most readers saw on newstands, teasing the issue's dieting and wellness tricks, but rather the same cover splashed with more inclusive, body-positive messages.
MOM STYLES TODDLER'S PINK HAIR, SPARKS INTERNET FRENZY
"Don't go on a diet!!! You are awesome as you are," Thompson writes, adding notes like "Superfoods don't exist. All food is neutral," and "Don't kill yourself just to get visible abs" over the cover, replacing offers to "Getting lean in 2018" with the help of the "Transform" issue of the publication. Further, the London resident told Yahoo Lifestyle that her ultimate hope is that the post will remind women to stop comparing themselves to unrealistic physical standards
"This disordered eating is driven largely by irresponsible media, Instagram hashtags like #fitspo and #eatreal, and unqualified people giving bad advice on social media," she said in a Dec. 13 interview. "The types of shame- and guilt-inducing messages that are often portrayed in women's magazines can lead to over-exercise and disordered eating, preoccupation with body and food, and low self-esteem."
THE WORST BEAUTY TRENDS OF 2017
Thompson further shared that while she spotted the magazine while running errands, she couldn't resist having a little fun with it. Having opened her nutrition practice nearly three years ago, she's often observed that her patients are "struggling more with their relationship to food than with food itself," Yahoo reports.
"This cover is the EPITOME of diet culture. This is, of course, their yearly 'transform' issue, which promises to 'shed kilos, strip fat, and build muscle'," Thompson wrote on Instagram. "But remember, going on a diet may transform your body (temporarily, diets don't work long-term), but it's not a cure for low self-esteem, it doesn't help you cultivate body acceptance or good body image, and it can lead you down the path of disordered eating," the registered nutritionist added.
FOLLOW US ON FACEBOOK FOR MORE FOX LIFESTYLE NEWS
With nearly 1,500 likes and 130 comments rolling in on her Instagram, the nutritionist says she's pleased, but not surprised, with the positive conversation it has generated.
"People are getting clued up on body positivity, self-acceptance, and nondiet approaches to health and don't want to be held up to unrealistic body standards that they didn't agree to," she said.