Nativity Scenes in Santa Monica Find 'Private' New Home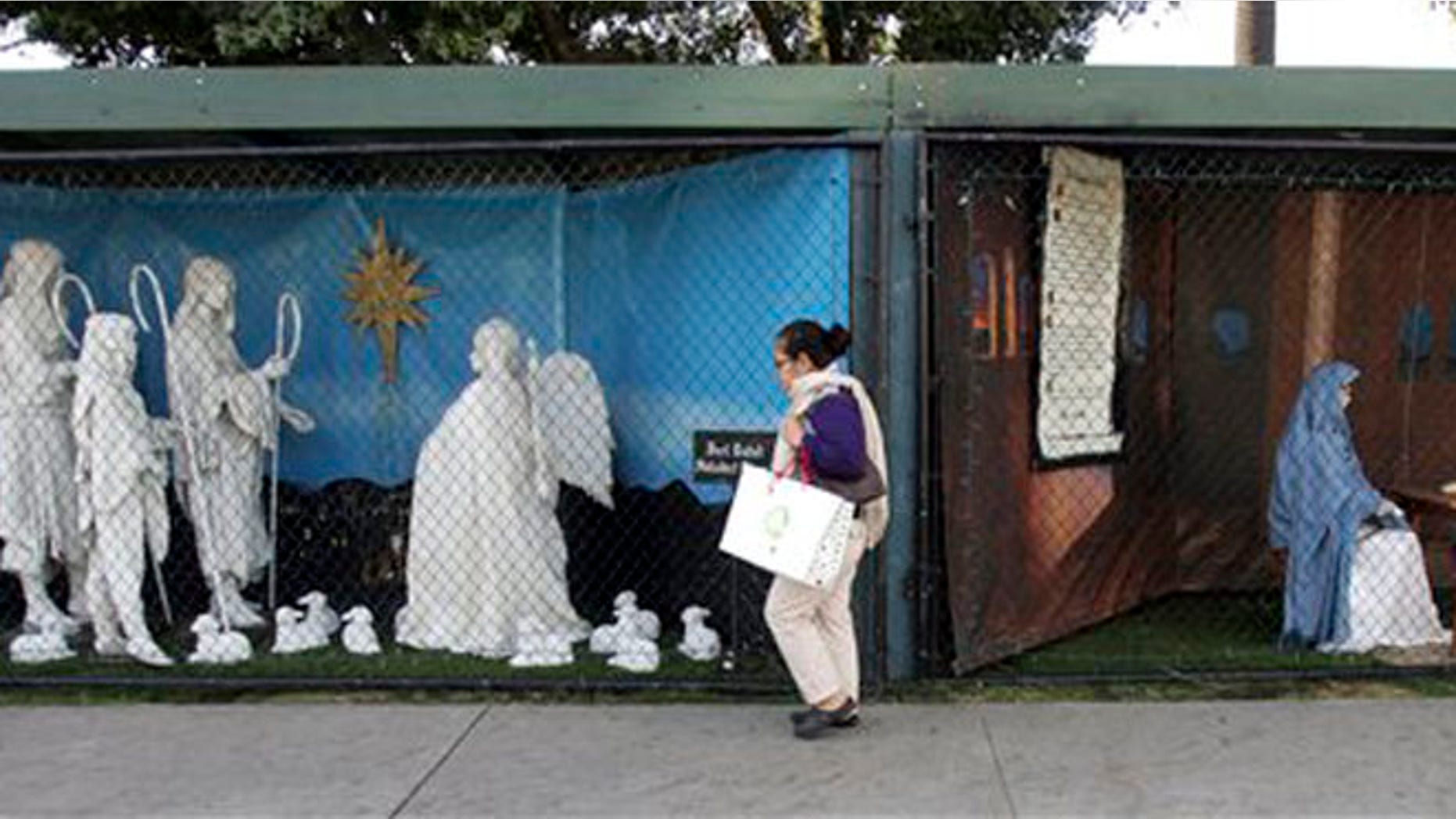 LOS ANGELES – A  Nativity scene in Santa Monica will be sticking around this holiday season on private property.
On Monday, Nativity Scenes Committee Chairman Hunter Jameson told the L.A. Times that the display of Nativity scenes will open Dec. 9 at a new location.
"We are deeply grateful for the use of this new site to allow all of Santa Monica's distinctive Christmas Story to continue spreading the message of joy, hope and peace found in the Christ child's birth," Jameson said in a statement.
The move comes just days after a federal judge dismissed a Christian group's lawsuit to force suburban Santa Monica to reopen spaces in a city park to include the private Christmas Nativity displays.
U.S. District Court Judge Audrey Collins issued the ruling after earlier this month denying an injunction sought by the Santa Monica Nativity Scenes Committee.
Christmastime Nativity scenes had been erected in Palisades Park for decades. Last year, atheists overwhelmed the city's auction process for display sites, winning 18 of 21 slots and triggering a bitter dispute.
The city then banned private, unattended displays at the park.
Collins had said the city was within its constitutional right to eliminate the exemption that had allowed the Nativity at the oceanfront Palisades Park because the change affected all comers — from Christians to Jews to atheists — and provided other avenues for public religious speech.
The coalition of churches that had put on the life-sized, 14-booth Nativity display for decades argued the city banned it rather than referee a religious dispute that began three years ago when atheists first set up their message alongside the Christmas diorama.
The trouble in Santa Monica began three years ago, when atheist Damon Vix was granted a booth in Palisades Park alongside the story of Jesus Christ's birth.
Vix hung a sign that quoted Thomas Jefferson: "Religions are all alike -- founded on fables and mythologies." The other side read "Happy Solstice." He repeated the display the following year but then upped the stakes significantly.
Vix recruited 10 others last year to inundate the city with applications for displays and the atheists used half their spaces, displaying signs such as one that showed pictures of Poseidon, Jesus, Santa Claus and the devil.
Most of the signs were vandalized and in response the city ended a tradition that began in 1953 and earned Santa Monica one of its nicknames, the City of the Christmas Story.
With reporting by the Associated Press.
Follow us on twitter.com/foxnewslatino
Like us at facebook.com/foxnewslatino