Mother allegedly harassing college students trying to find her son a date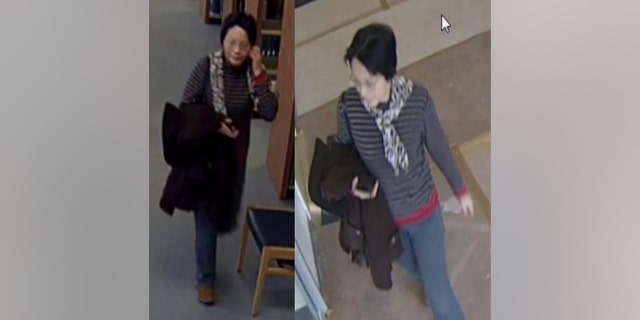 With Valentine's Day right around the corner, one concerned mom is taking matters into her own hands to help her single son find a date.
In fact, she's so adamant about locking down a possible love connection that police at Towson University in Maryland are concerned by her behavior.
CATTLE WANDER INTO CHINESE SUPERMARKET, MUNCH ON FRUIT
The woman, in her 50s, has been approaching students across campus, including at the library and Center for the Arts, showing them a picture on her phone and asking if they'd date her son.
After receiving several complaints about the wannabe Cupid, campus police issued an "incident advisory" with photos of the woman asking for help in identifying her.
CLICK HERE TO GET THE FOX NEWS APP
University officials say the woman isn't being sought for a criminal investigation, but they do want the third-party propositioning to stop.
The Associated Press contributed to this report.