Mom transforms college daughter's bedroom for family dog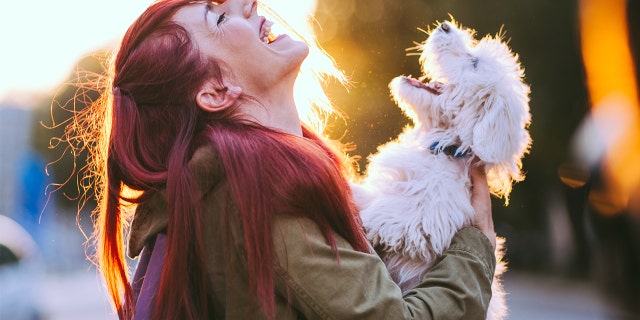 NEWYou can now listen to Fox News articles!
Twitter users went wild on September 9 when a college freshman tweeted that upon her departure for her first semester, her mother immediately redecorated her childhood bedroom to better accommodate the family dog.
When Texas A&M student Maddie headed off for her first year, she knew things could be different when she came home. However, one thing she wasn't expecting to lose was her bedroom to her tiny white puppy, Nina.
6 HOME RENOVATIONS THAT PAMPER PETS BEYOND COMPARE
Maddie told BuzzFeed News that when the family got the dog, it was understood that the pet would be her responsibility.
"Originally we bought the dog for me, it was my Christmas present," Maddie said. Maddie's mother, Rosie, even put the dog's crate in her room.
Her mom's opinion quickly changed, however – Maddie said almost immediately after the family welcomed Nina in, Rosie fell in love.
"Nina is literally her third child," Maddie said, noting that her mom spends "way too much time" with the pup and gives her lots of treats.
WOUNDED VETERAN SAYS CALIFORNIA RESTAURANT REFUSED ENTRY TO DOG
Before Maddie left for school, Rosie joked that she was going to convert her old bedroom into a special space for Nina, which Maddie brushed off as a joke.
Upon coordinating plans to visit home on a recent weekend, Maddie was shocked to discover that her mom actually went through with the makeover. Texting her photos of the brand new bedding and chair, Rosie advised her daughter to "ask Nina if you're allowed in or not," Maddie said.
FOLLOW US ON FACEBOOK FOR MORE FOX LIFESTYLE NEWS
Naturally, Maddie tweeted out the encounter, which has since gone viral, with nearly 4,000 retweets and almost 20,000 likes.
Maddie told Elite Daily she was "so surprised" with the unexpected makeover. "I thought she was just joking when she talked to me about it before leaving for college. Nina's definitely gonna be living a luxurious lifestyle," she said.
"Even though she did steal my room I'll always love Nina with all my heart," she added.