Mom says Christian school 'unfairly' banned her daughter from prom because of her dress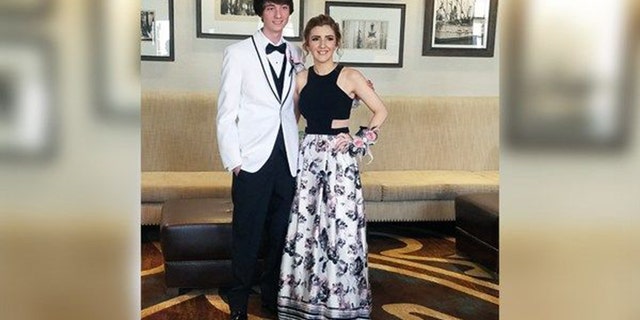 A Louisiana teen was banned from entering prom with her date because of her dress, which had two mesh cut-outs on the side. Her mother feels her daughter was unfairly targeted by the school's staff.
Josie Reason, 16, agreed to attend prom with her date, Christian, at his Christian high school in Central, LA.
Josie started preparing for the March 17 dance by shopping with her mother, Rebecca Reason.
"Josie is pretty conservative and since the prom was at a Christian school, she was concerned about looking appropriate," Rebecca tells Yahoo Lifestyle.
TEEN LOANING OUT PROM DRESS ON TWITTER SPARKS A SOCIAL MEDIA MOVEMENT
Rebecca explained that her daughter was shopping with the dress code in mind and had vetoed dresses that were too tight, had a high slit or too low of a cut.
Rebecca, similarly, told Josie to "find a dress that could easily pass at church," Yahoo Lifestyle reported.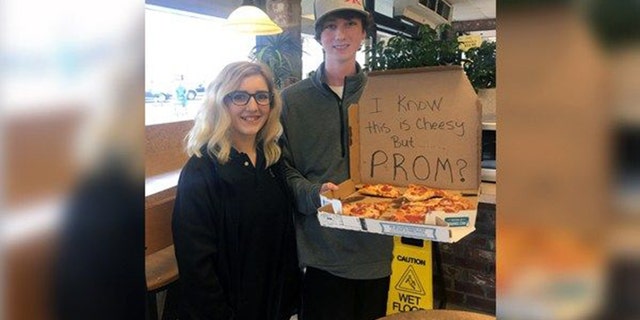 Eventually the pair settled on a $400 floor-length gown with a floral skirt and black razorback top with two cut-out panels covered by mesh.
"I texted photos of the dress to Christian's mom to make sure it was decent and we could coordinate about the corsage colors," says Rebecca to Yahoo Lifestyle. "She agreed it was pretty."
Before the big night, Rebecca said Christian's mom even reached out to the school, Central Private, to confirm that mesh-covered cut-outs were appropriate. The school allegedly told Christian's mom they were ok as long as "no bare skin showed," Yahoo Lifestyle reports.
On prom night Christian and Josie headed off to the school in a limo. However, soon after the couple left, Rebecca received a phone call from Josie.
"I could tell Josie was trying not to cry," she says to Yahoo Lifestyle. "She said, 'Mom, they won't let me in the prom because of my cut-outs — I either have to wear Christian's jacket all night or walk 40 minutes to Walmart and buy a belt.'"
"I feel they treated Josie unfairly because she doesn't attend Christian's school."
Josie had tried to explain that her cut-outs had a mesh covering and were not her bare skin, but the faculty at the entrance still would not let her in because the panels were "see-through."
Though Christian could have loaned Josie his jacket, he refused because he felt it wasn't fair that she had to wear it all night.
"He said girls wearing more revealing dresses were allowed in and it wasn't fair," says Rebecca.
"I was the only one denied entrance," Josie told Fox 8 Live.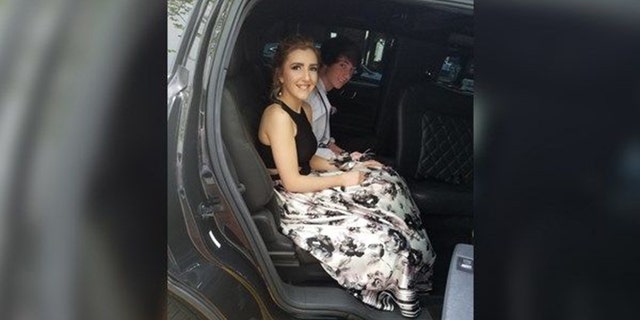 FOLLOW US ON FACEBOOK FOR MORE FOX LIFESTYLE NEWS
When the teens could not get in to the dance, Christian's mom picked them up and took them to dinner and a movie. However, Rebecca is upset about the way the school treated her daughter.
"I feel they treated Josie unfairly because she doesn't attend Christian's school," Rebecca told Yahoo Lifestyle.
The pair will try again at Josie's prom at Central High School on Saturday. This time her mother packed a "prom care package" for her to take in case she or anyone else accidentally violates the dress code. The kit is equipped with "a needle and thread, marker, scissors, measuring tape and a belt."
"I don't want this to happen to anyone else," she said.
Central Private has not released a statement on the incident.