Miranda Kerr's leech facial is for real (and don't swim in her koi pond)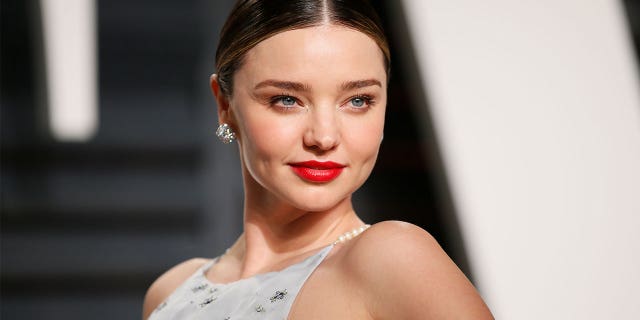 NEWYou can now listen to Fox News articles!
Some women will go to any length for the sake of beauty.
Former Victoria's Secret model Miranda Kerr revealed she's no stranger when it comes to bizarre beauty treatments.
Kerr, who was on a panel at the Goop Health Summit in Culver City, California over the weekend, told host and Goop founder Gwyneth Paltrow that she's tried leech therapy, People reports.
"I've had a leech facial," said Kerr at the summit. She also noted that she enlisted the blood-sucking worms to help with her tailbone as well.
JAMBA JUICE INTRODUCES NEW COLLAGEN SMOOTHIE: CAN IT REALLY REDUCE WRINKLES?
But wait, there's more.
When the facial was finished, the Australian model decided to take the leeches home with her so they didn't die. "I kept the leeches, they're in my koi pond. You're not allowed to reuse them and if you don't take them home then she kills them and I didn't like that idea," said Kerr.
Leech therapy has been a Hollywood craze for several years, which some believe helps brighten and tighten skin and give it a more youthful glow, according to Refinery29.
Paltrow, who's no stranger to testing out unusual and often outrageous treatments herself, was surprised by Kerr. "Wow! I thought I was bats--- crazy!" she remarked.
In an interview with the New York Times, Paltrow discussed her own beauty regimen, including one particularly uncomfortable procedure.
FOLLOW US ON FACEBOOK FOR MORE FOX LIFESTYLE NEWS
"I've been stung by bees. It's a thousands of years old treatment called apitherapy. People use it to get rid of inflammation and scarring. It's actually pretty incredible if you research it. But, man, it's painful," Paltrow said.
So don't go flower picking with Paltrow.
And don't dangle your toes in Kerr's koi pond.