Michael B. Jordan is latest celeb to wear 'awards show harness' on red carpet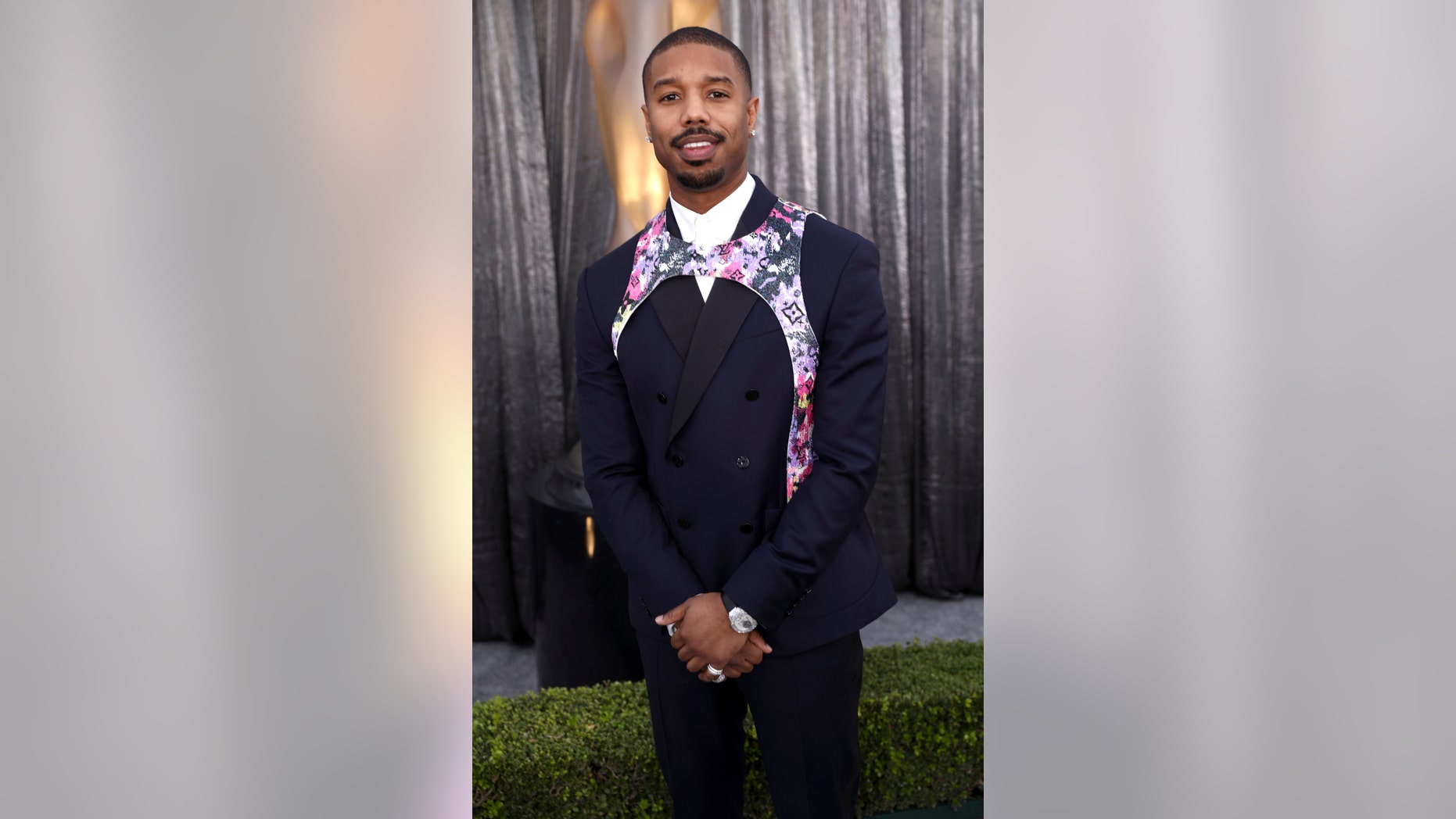 Michael B. Jordan followed in the fashionable footsteps of fellow award-winning actor Timothee Chalamet and Chadwick Boseman at the SAG Awards on Sunday night, arriving in some kind of lavishly decorative "harness."
The "Black Panther" actor's accessory, dubbed a "bib" by Page Six, was made by Louis Vuitton and featured the brand's logo atop a print featuring bright pinks and purples. The suit beneath it, too, was Louis Vuitton, according to the outlet.
ALAN ALDA GETS EMOTIONAL IN SAG AWARDS SPEECH
In fact, the rise in the garment's popularity is likely thanks to a Louis Vuitton fashion show in June 2018, during which the design – created by Virgil Abloh –  was prominently featured, per Vogue.
In addition to The New York Post's "bib" comment, Esquire magazine dubbed the item a "high fashion harness," while Entertainment tonight called it an "awards show harness" thanks to the other notable celebs who have worn the look on the red carpet.
LOUIS VUITTON DESIGNED A LUXURY 'JENGA' SET
The item has been seen on such celebrities as the aforementioned "Beautiful Boy" actor Timothee Chalamet, who wore one on the red carpet at the Golden Globes (above), and even Jordan's "Black Panther" co-star Chadwick Boseman, who was seen in one at the 2018 ESPY awards.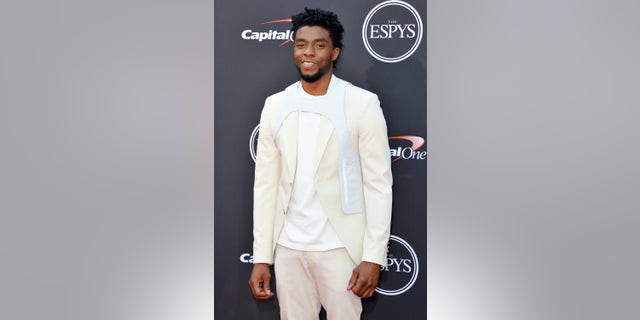 CLICK HERE TO GET THE FOX NEWS APP
Olympian Adam Rippon was also spotted in something similar – a leather, strappy harness – while attending the 2018 Oscars, which was actually prior to the Louis Vuitton fashion show.
It's likely that the "awards show harness" trend isn't dying down anytime soon, especially now that Jordan – who has previously been recognized as something of a trendsetter – is embracing the look.
"Why not?" Jordan said, according to Variety. "It was just like f--- it. I'm going to do it"