Mexican Architect Designs A Home Fit For A Pharaoh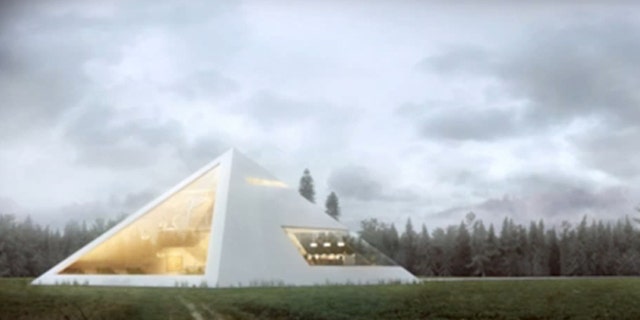 A Mexican architect's stunning new home design is fit for a king …or better yet a pharaoh.
Juan Carlos Ramos spent months planning the layout of a home shaped like an ancient pyramid, except with all the modern amenities including a garage and a pullout balcony.
Designed to be built as a countryside hideout, the pyramid features three floors of residential space, a huge transparent glass window on one of the four sides and smaller openings scattered around the home for windows, balconies and the garage. The pyramid also comes with a dinner table that fits ten people and a spiral staircase that runs through the three floors.
The Egyptian pharaohs may have been mummified, entombed and surrounded by gold treasure, but Ramos' home design also features a recording studio and a swimming pool to help beat the heat in your getaway house.
So take that King Tut.
Unfortunately for modern day pyramid dwellers, Ramos' home is only in design phase after winning a prestigious architectural award and there is no word on when the pyramid will be made.
Follow us on twitter.com/foxnewslatino
Like us at facebook.com/foxnewslatino