Crocodile Kills 10-Year-Old Boy In Southern Mexico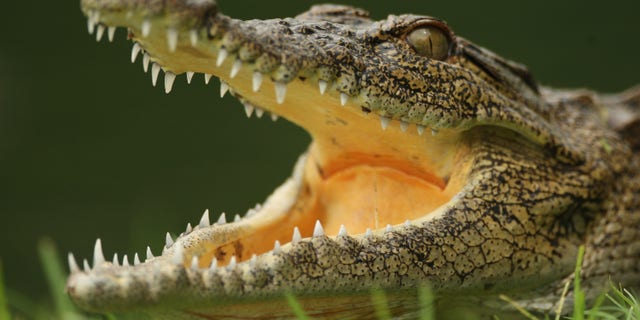 A 13-feet-long crocodile killed a 10-year-old boy who was playing on the banks of a river in southern Mexico, environmental officials said.
The office of the Attorney General for Environmental Protection says the boy was playing with his 13-year-old brother in an area more than 3 miles from the croc's natural habitat.
The office says the crocodile may have been swept downriver by last week's unusually heavy rains.
The crocodile was captured Sunday in the southern state of Oaxaca. The reptile bit the boy's head Friday before releasing him and fleeing.
So far, authorities have found 28 crocs in urban areas hit by recent floods from Tropical Storm Manuel and Hurricane Ingrid.
The reptile involved in the killing of the boy was relocated to a protected natural area for crocodiles.
Based on reporting by The Associated Press.
Follow us on twitter.com/foxnewslatino
Like us at facebook.com/foxnewslatino