Melania Trump, Ivanka Trump observed 'twinning' in similar dresses at White House event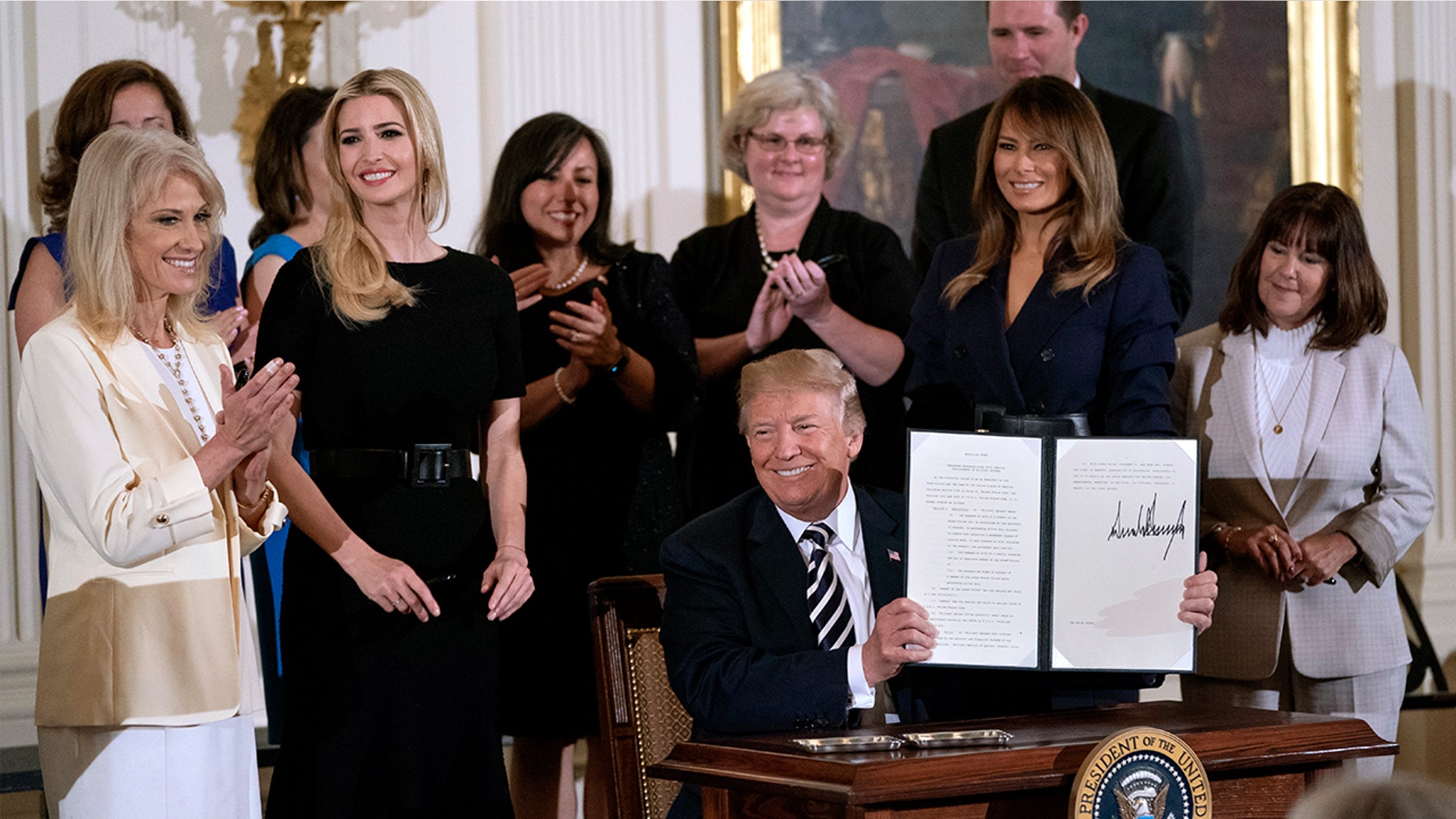 First Family members Melania and Ivanka Trump are known to favor elegant styles at official engagements, and style commentators recently spotted the pair "twinning" at the White House in similarly dark, belted dresses.
On May 9, the the 48-year-old First Lady and 36-year-old senior presidential advisor joined President Trump as he signed an executive order promoting the hiring of military spouses for federal government jobs. While Ivanka opted for a $2,390 black, short-sleeved Oscar de la Renta number, Melania rocked a navy tuxedo dress by Michael Kors that she wore last year to the Senate Spouses Luncheon, Yahoo Lifestyle reports.
HOW MEGHAN MARKLE'S WEDDING DRESS WILL IMPACT THE GOWN INDUSTRY
"There wasn't a dress code for the occasion, but there might as well have been. Welcome to twinning, Trump-style," the outlet mused.
IDAHO POSTAL WORKERS ARE DYEING THEIR HAIR BLUE FOR A GOOD CAUSE
Though Business Insider states that the women have "have different goals in their fashion" with Ivanka aiming for "readability" while Melania is thoroughly "asipirational," the duo has historically shared a similar aesthetic, as evidenced by their sartorial track record.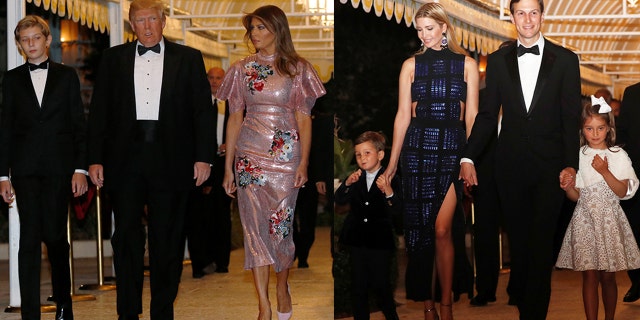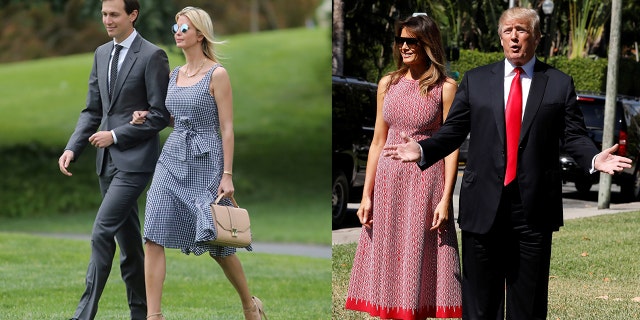 From glittering gowns for New Year's Eve at Mar-a-Lago to casual, printed dresses with sunglasses, sharp suits and everyday sheaths, the former model and former design executive have certinaly shared the same tastes in the past.