People who wed as virgins more likely to report happier marriages, survey finds
Want to be marriage material? Perhaps stop sleeping around.
A new survey from the Institute of Family Studies found that people who have only had sex with their spouses are most likely to say they're in a "very happy" marriage.
"Contrary to conventional wisdom, when it comes to sex, less experience is better, at least for the marriage," W. Bradford Wilcox, a sociologist at the Institute for Family Studies, told The Atlantic.
WOMAN MARRIES BEST FRIENDS DAD, NOW THEY ALL VACATION TOGETHER
Researchers combed through data from the General Social Survey from 1989 to 2016. They found that 71 percent of men who have only slept with their spouse reported satisfaction with their marriage, while 64 percent women who've only had sex with one person say they're happy in their relationship.
However, women who've had six to 10 sexual partners were 13 percent less likely to report marital happiness. For men who have slept with more than 21 partners, they were 15 percent less likely to say they were satisfied with their relationship.
PHOTOGRAPHER CAPTURES STUNNING PHOTO OF MYSTERY COUPLE'S PROPOSAL AT YOSEMITE
But marriage experts said that those who avoid sex before marriage may just be more commitment-oriented.
"They have never been interested in sex without commitment, and once married, they may be more committed to their spouses, and therefore happier," Andrew Cherlin, a sociologist at Johns Hopkins University, told The Atlantic.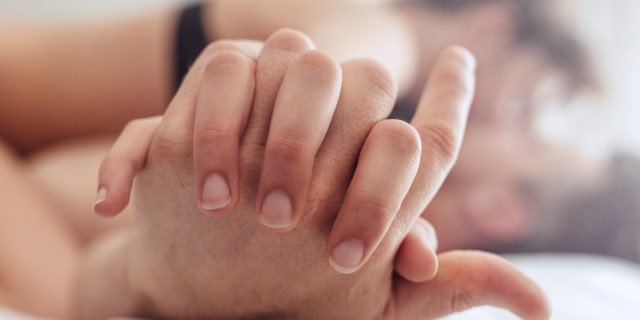 Wilcox also brought up another possible theory about people who don't sleep around: They may not know what they're missing.
"Having more partners prior to marriage makes you critically evaluate your spouse in light of previous partners, both sexually and otherwise," Wilcox said.
FOLLOW US ON FACEBOOK FOR MORE FOX LIFESTYLE NEWS
But these numbers shouldn't cause despair for people who've had more than one sexual partner. The study found that 64 percent of people overall say they have a "very happy" marriage.