Arizona woman, 27, marries best friend's dad, 54, and now they all vacation together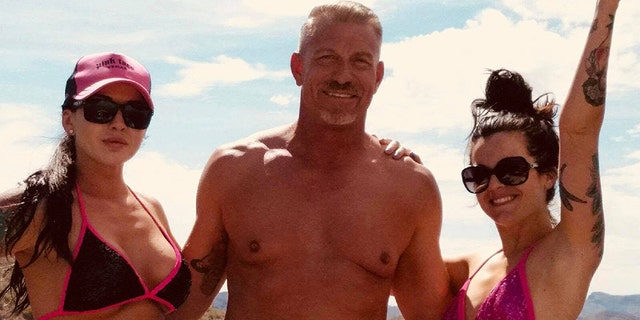 A woman married her best friend's dad who is twice her age — and now the trio all go on vacation together.
Real estate agent Taylor Lehman, 27, admitted she did feel guilty at first about dating Kern, 54, due to her friendship with his daughter Amanda, 30.
But five years in, the couple from Phoenix, are still going strong – and Taylor says people compare them to Hollywood stars Catherine Zeta Jones and Michael Douglas.
CLICK HERE FOR MORE FROM THE SUN
Taylor revealed how she and Kern never expected their "rebound fling" to turn into marriage. After discovering a shared love for music, traveling and having fun, the pair quickly moved in together.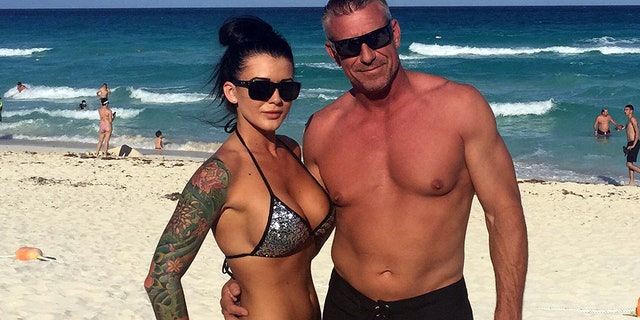 MICHIGAN PHOTOGRAPHER CAPTURES STUNNING PHOTO OF MYSTERY COUPLE'S PROPOSAL AT YOSEMITE, ENLISTS HELP OF INTERNET TO IDENTIFY THEM
The couple, who, yes, have been mistaken for father and daughter at one time, now have the support of their families despite initial concern and shock.
Taylor recalled: "When we first met, I worked with Kern's daughter, she was my best friend and he was married at the time. I was also in a relationship. At first I thought he was very handsome. I have always been attracted to older guys. He thought I was cute, and we started flirting at the bar."
"Amanda and I had been friends for a year before I got with her dad, so I did have a lot of guilt and felt bad at first. But over time I have gotten over that. She knows I will always be there for her in her life and problems," she said.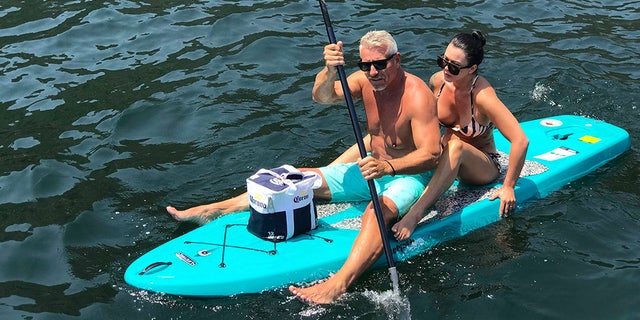 "At the beginning, my parents were kind of concerned, my mom was upset that this was my friend's dad, but they know I've always dated older men. But time heals everything though, and my mum, dad and stepmom have visited us and are all fine with it," Taylor added. "Kern is very handsome, and I adore how he carries himself, he's so educated, smart and successful."
For Taylor it took a while to get used to the stares of strangers most age-gap couples are met with. But over time she adapted and now doesn't care what others think.
"When we first got together I was very insecure, I felt everyone was staring or questioning us, but that was only because it was new. People stare at us, but I think it's because when we are both dressed up we are a good-looking couple."
MORE BABIES ARE BEING BORN TO UNMARRIED PARENTS IN US THAN EVER
Taylor admits that she was surprised they got engaged and then tied the knot last year, in an intimate 25-person ceremony in Cancun, Mexico.
"We found out we had a lot in common, but I don't think either of us expected we would get married. We thought it would be a rebound thing for us both," the newlywed said. "But, we hit it off, we like the same music and are both old souls. I fell in love with him for his personality, it made him so attractive to me."
"He is fun, outgoing, we both like to party, and he was charming. I appreciate his age, wisdom and also, the security we have as a couple."
Taylor said their similarities to Catherine Zeta Jones and Michael Douglas are more apt for her than Kern.
"They have a similar age gap to us," she said. "She is brunette and he has silver hair, like us, but Kern is way better looking than Michael Douglas. People have told us we look like them while vacationing and that we are a very striking couple.
"We've only had one experience of people confusing our relationship, it was when we closed on our California home, the notary said: 'Your daughter can fill this out or sign here,'" she revealed. "We started laughing and Kern told her, 'She's my wife' and the notary felt stupid."
FOLLOW US ON FACEBOOK FOR MORE FOX LIFESTYLE NEWS
Instead of considering children in their future, Taylor says they're happy with the freedom their lifestyle allows them.
"Why would I want to change at that part of his life? Honestly I love my life, we enjoy the freedom of traveling and having fun together. Every year we spend a week in Mexico; it's fun but it's a party. We have a lot of alcohol and fun."
"I am very domesticated too. I love being home, cooking and [doing] housework. We both take pride in our home and hosting," she added.
With an age gap of 27 years between them, the couple have had to speak about the possibility that Kern could pass away before her,and lay out their future plans.
For more, continue reading the original article published on The Sun. Read more content from The Sun here.