Marjorie Agosín and Yuyi Morales win Pura Belpré Awards for children's literature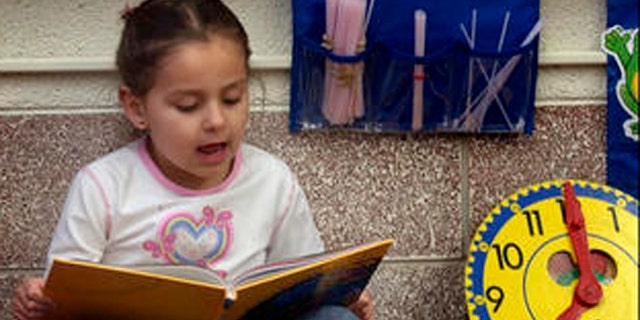 Two of the most celebrated Latino children's book authors were honored earlier this week as Marjorie Agosín and Yuyi Morales took home the 2015 Pura Belpré award for best author and best illustrator, respectively.
The Pura Belpré award, named after the first Latina librarian at the New York Public Library, was established in 1996 and is presented annually to Latino writers and illustrators whose work best portrays the Latino cultural experience in a work of literature for children and youth.
Agosín's book, "I Lived on Butterfly Hill," garnered the Chilean-American writer the top prize with her story about a little girl in Valparaíso during the country's military dictatorship.
The main character, Celeste, has her life upturned as military ships invade her home city and people start to disappear, Celeste's parents go into hiding, and she is sent into exile. When she returns she works to reunite people she loves and to move her country forward.
"With her poet's eye, Marjorie Agosín gives this tale of exile and return an epic feel," Pura Belpré Award Committee Chair Tim Wadham said in a press release. "Though she is a refugee, Celeste learns she belongs anywhere there are things she loves."
Agosín is a prolific poet who has won notability for her outspokenness for women's rights in Chile and is a professor of Spanish language and Latin American literature at Wellesley College.
Yuyi Morales, author of the award-winning "Niño Wrestles the World," was awarded the best illustrator prize for her newest work "Viva Frida."
The book uses color photographs and minimal evocative text, along with stop-motion puppets, acrylic paints and digital manipulation, to tell the story of the famed Mexican artist Frida Kalho
"It's Yuyi, what more can you say?" Wadham said. "Her multimedia illustrations take the reader on a journey straight into Frida Kahlo's artist's heart and creative soul."
Born in Mexico, Morales immigrated to the U.S. in 1994 and uses her family's legacy and her heritage to create some of the most celebrated Latino works for children's books.
On her Twitter feed, Morales said she celebrated her victory with tamales.