Man hailed as a 'real life Disney prince' after 70-pound weight loss goes viral on Reddit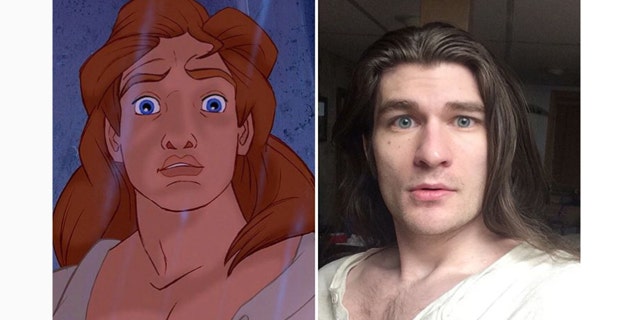 One Connecticut man is feeling like the hero of his own story after losing 70 pounds in a story that's gone viral on Reddit.
In 2016, Jeffery Kendall was living at home to care for his mother after she suffered a traumatic brain injury. Battling depression and self-esteem issues of his own, everything changed when a heartbroken friend invited him to the gym for motivation after a nasty breakup.
"It started off small. We did some light workouts with a 45-pound barbell and made an agreement to do push-ups every day," the now 26-year-old told Best Life of his upward trajectory. "Soon I started waking up and starting my day with a walk in the sun, listening to the Beatles or some sort of music that lifts the soul. I'd then head home and help with my mom, then later in the night, I started doing yoga!"
TEEN GIRL HUMILIATED AFTER SCHOOL OFFICIAL MADE HER COVER 'PROTRUDING' NIPPLES
Finding inspiration on YouTube for "great" free workout videos, Kendall soon embraced HIIT, bodyweight routines and the power of "self-love" inherent to a fitness-focused lifestyle, particularly crediting the Yoga with Adrienne series.
Kendall also revamped his diet, gave up binge-drinking, and took to Reddit to Reddit to chronicle his accomplishments with a series of selfies that have fans likening his "majestic locks" and "epic jawline" to a "real life Disney Prince."
Two years later, he has lost 70 pounds, and gained more confidence than he ever thought possible.
"I've lost a lot of weight, a lot of sadness, and a little facial hair," Kendall writes od his transformation on Reddit. "I've gained a whole new appreciation for life. Remember to always love yourself."
VIRAL SINGING GROCERY STORE WORKER ACCEPTED TO ELITE MUSIC SCHOOL
Now, he hopes to find work in the arts, describing himself in his Instagram bio as an "aspiring Model, Actor, Singer" in a quip that Disney would certainly approve of.
More than that, Kendall has found peace, and a new sense of gratitude.
"Being home helping with my mother has been a huge help and motivator for me as well. She's the toughest person I know and gives me a constant appreciation for life. She's always telling me to take a day off and I love her so much for it. At the end of the day, I just want to make her proud," he wrote in an essay for Love What Matters
FOLLOW US ON FACEBOOK FOR MORE FOX LIFESTYLE NEWS