Kourtney Kardashian appears on Capitol Hill in a crop top to talk cosmetics regulations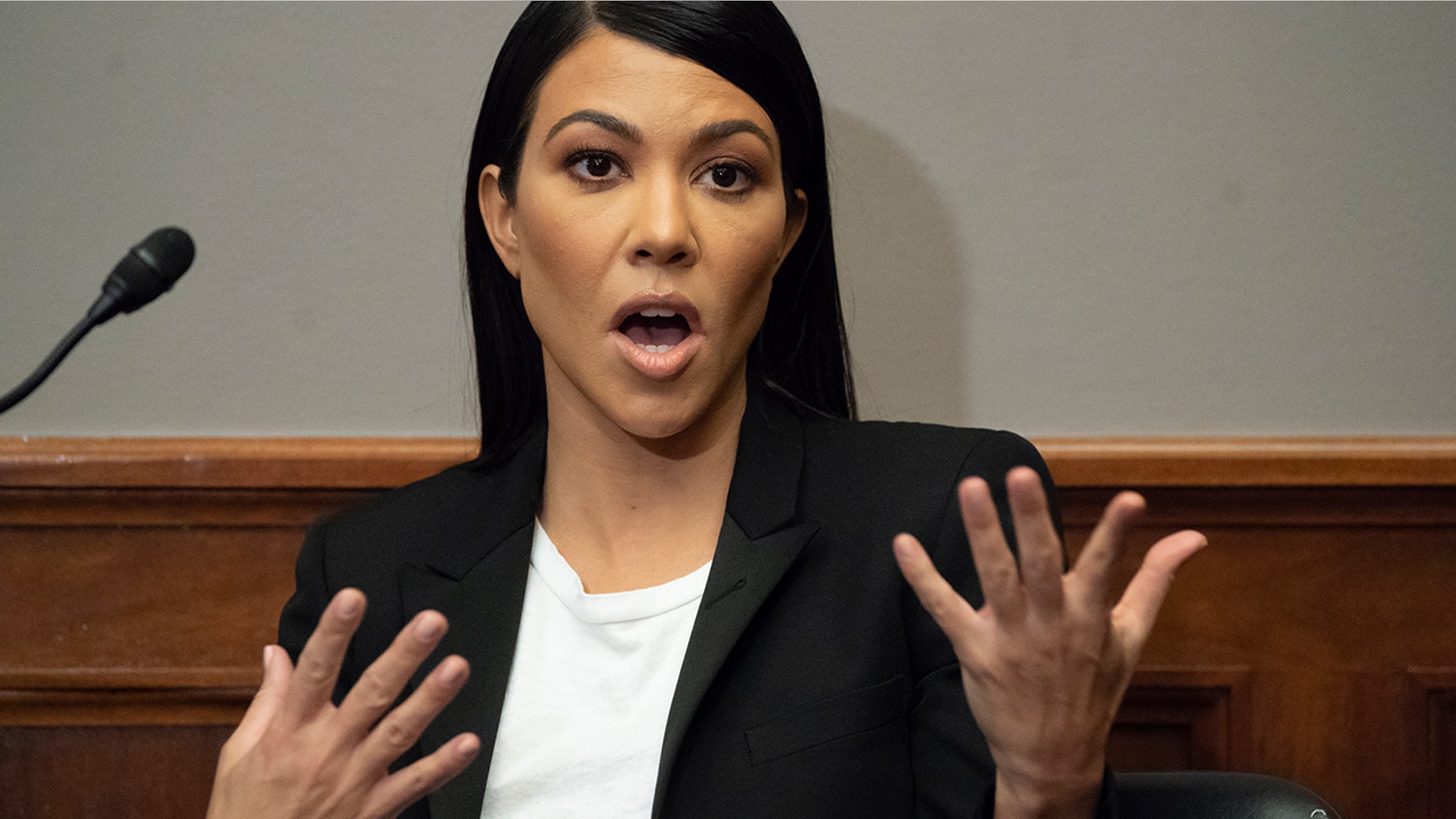 Melania Trump's hat wasn't the only thing catching people's attention in Washington D.C. Tuesday. Reality TV star Kourtney Kardashian made an unlikely appearance in the Capitol to speak at a briefing on regulatory reform of the cosmetics industry.
The eldest Kardashian spoke alongside Rep. Frank Pallone Jr., the top Democrat on the House Committee on Energy and Commerce, and members of the nonprofit Environmental Working Group (EWG), to urge lawmakers to approve more regulation on cosmetics and personal care products, the New York Times reports.
 FLYBE PLANE MAKES EMERGENCY LANDING AFTER COCKPIT WINDSHIELD CRACKS
Kardashian, a known advocate for organic and healthy living, teamed up with EWG for their #BeautyMadeBetter campaign, which is raising awareness about "the need for real cosmetics safety reform," as it's been 80 years since the United States last passed a law regulating the safety of personal care products, according to the EWG website.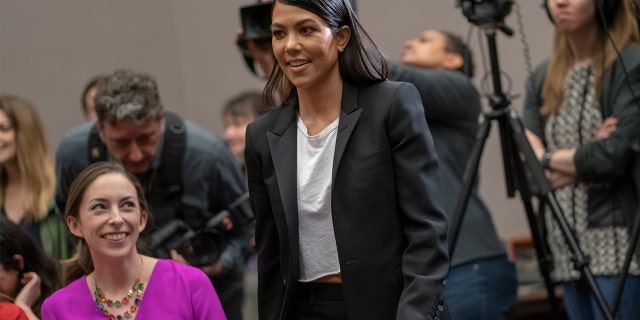 "For too long, cosmetics companies have not had any requirement to verify the safety of their cosmetic and personal care products," Rep. Pallone said at the briefing per the Times. "This simply cannot continue and I'm pleased that Kourtney is here today to lend her voice to those supporting cosmetics reform."
Kardashian, who has three kids, said becoming a mom is what got her interested in the ingredients found in the products she and her family use. "As a mom, you really take so much interest in the products…I remember learning from my mom's friends that [many baby products] were not healthy at all," Kardashian said at the briefing per People.
"Even going into a store to buy just about anything … you shouldn't have to walk around aimlessly asking 'Is this OK?' 'Is this not OK?' Everybody should have the right to healthy products. I do feel like it's time for Congress to do its job," Kardashian said.
FOLLOW US ON FACEBOOK FOR MORE FOX LIFESTYLE NEWS
Kardashian's interest in the cosmetic industry goes beyond a personal level. Her sisters Kim Kardashian West and Kylie Jenner have their own wildly successful cosmetics lines, and Kardashian recently teamed up with Jenner for a Kylie Cosmetics collaboration that coincidentally launched Tuesday, while she was in D.C.