Knockoff perfume, cosmetics may contain arsenic, rat poison, detectives warn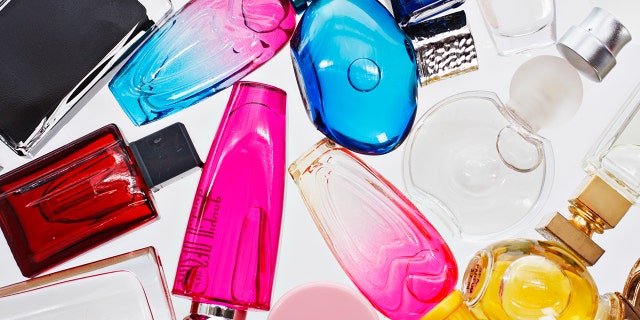 Fake designer make-up and perfume may contain toxic cyanide, arsenic, urine or even rat droppings, Valentine's bargain hunters have been warned.
Detectives issued the advice after more than 500 suspected counterfeit items estimated to be worth over $51,400 were seized in a raid on a fake perfume factory in London.
Police refused to reveal the exact location of the raid for operational reasons but said that it was carried out at the end of January.
MCDONALD'S CONFIRMS DONUT STICKS WILL BE JOINING BREAKFAST MENUS FOLLOWING WEEKS OF RUMORS
They said lab tests have shown counterfeit perfume often contain poisonous chemicals including cyanide and even human urine.
Fake cosmetics such as eyeliner, mascara, lip gloss and foundation have also been found to contain toxic levels of chemicals as well as harmful substances such as arsenic, mercury and lead. They can cause allergic reactions including skin irritation, swelling, rashes and burns - and leave users with long term health problems.
Officers from the Police Intellectual Property Crime Unit (PIPCU) at the City of London Police carried out the raid. Hundreds of items including suspected counterfeit perfume products were seized following an investigation by PIPCU.
FOLLOW US ON FACEBOOK FOR MORE FOX LIFESTYLE NEWS
They warned that counterfeit make-up is often produced in unsanitized and unhygienic factories and there have been cases where rat droppings and rat poison have also been found in fake cosmetics.
Officers also warned shoppers about the consequences of providing personal details to non-reputable sellers. They said criminals often use people's personal details to commit fraud such as registering counterfeit websites.
PIPCU detectives have overseen the disruption of more than 67,000 counterfeit websites since the unit's inception in 2013. They say counterfeit websites can be identified by making simple checks. Some of the sites include poor spelling, grammar, images and inconsistent fonts.
Detective Chief Inspector Teresa Russell, of PIPCU, said: "Valentine's Day is a counterfeiter's dream. With jewelry and perfume being popular gift choices, it's easy to fall into the trap of a cheap offer.
"Purchasing counterfeit goods online often results in your personal details being used to set up new fraudulent websites. Treat your Valentine to something legitimate from a reputable seller. Avoid heartbreak, don't buy fake."
CLICK HERE TO GET THE FOX NEWS APP
Dr. Ros Lynch, Director of Copyright and Enforcement at the Intellectual Property Office, added: "We strongly advise shoppers to keep Valentine's Day safe as well as special this year.
Counterfeit fashion goods, makeup and electrical items are not only the result of criminal activity, but many can harm as well."