Kim Kardashian responds to blackface accusations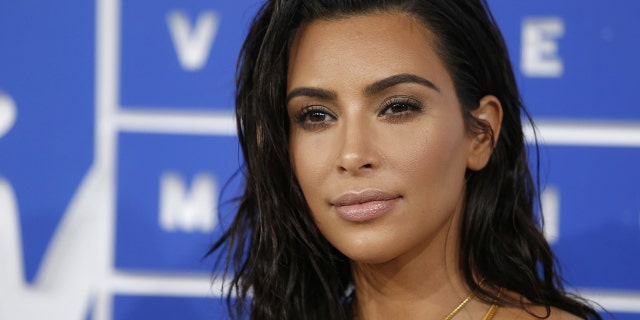 NEWYou can now listen to Fox News articles!
Racist or too much Photoshop?
Kim Kardashian West was called out on Twitter recently for a photo she posted advertising her new KKW Beauty Crème Contour & Highlight kit.
The reality TV star announced her latest business venture via social media Wednesday, but reactions were mixed. While many fans were excited to buy her new product, others were quick to accuse her of blackface in the promo image.
KIM KARDASHIAN POSES IN BIKINI AFTER 'FLU DIET'
In the picture, Kardashian West appears with a heavy dose of contouring and highlighting, but many were quick to comment on how much darker the star's skin looks. Followers criticized the star for attempting to darken her skin in order to appear black.
Others came to the star's defense, noting that it's possibly a case of weird lighting or heavy editing. Others claimed the star likely just got a tan, and because she's Armenian, she already has a naturally darker complexion.
In an interview with the New York Times Monday, Kardashian West responded to the controversy.
"I was really tan when we shot the images, and it might be that the contrast was off," said Kardashian West.
She says before posting the image to social media, she had no idea there were any issues with the photo.
"I would obviously never want to offend anyone…But I showed the image to many people, to many in the business. No one brought that to our attention," said Kardashian West. "Of course, I have the utmost respect for why people might feel the way they did. But we made the necessary changes to that photo and the rest of the photos. We saw the problem, and we adapted and changed right away. Definitely I have learned from it," she told the Times.
FOLLOW US ON FACEBOOK FOR MORE FOX LIFESTYLE NEWS
This isn't the first time the Kardashian family have been accused of cultural appropriation. Multiple members of the family, including Kim and younger sister Kylie Jenner have been called out for wearing their hair in styles predominantly worn by black women.