Kim Kardashian, Kanye West slammed for flying in 'obnoxious and unnecessary' private Boeing 747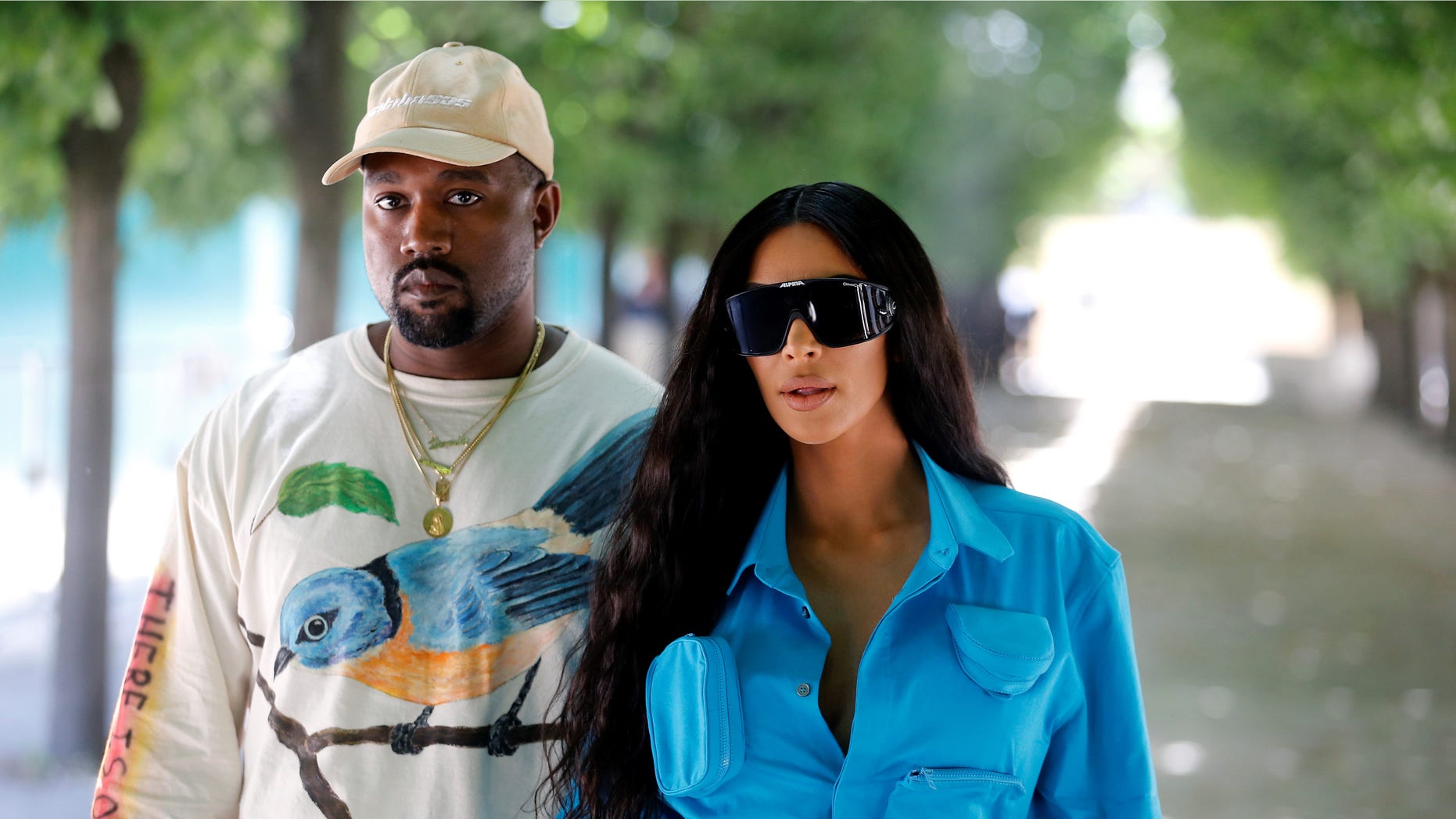 Kim Kardashian and Kanye West were slammed for being "obnoxious and unnecessary" after they traveled in a private Boeing 747 — a double-decker aircraft that could hold up to 660 passengers but only appeared to take the couple and a handful of other people on a trip.
The reality star gave fans an inside look into the luxurious plane, dubbed the "Yeezy floating office," in several videos on her Instagram Stories earlier this week.
"No big deal, just taking a private 747. This is how he does it now. Only 747s, private. I've never even heard of this, but whatever," Kardashian said in one video while panning to the rapper.
SOUTHWEST BAGGAGE HANDLER FILMED THROWING 'LIVING FISH,' FRAGILE ITEMS
Kardashian continued to show off the interior of the plane, featuring a lounge and dining areas, bedrooms and reclining seats as some of the special customized amenities. The aircraft enough had space for the couple to work out with their trainer, who they also brought along for the flight.
"So this is what a private 747 is like, you guys. I've never been on one before. Oh my god, there's bedrooms everywhere. No big deal. This is like endless," Kardashian said, adding that it was "pretty insane."
It's unclear where Kardashian and West were taking the plane. The aircraft seemed to be carrying members of the Adidas team despite being able to fix up to 660 people, Travel + Leisure reported.
KANYE WEST, KIM KARDASHIAN FLY IN PRIVATE BOEING 747
Fans took issue with the couple's extravagant travel option, calling it "so obnoxious and unnecessary."
"Kim Kardashian posted on her story about flying on a private 747. All I'm thinking is what a waste of jet fuel, resources, environmental harm, etc etc etc.," a Twitter user wrote. "Smh. So obnoxious and unnecessary."
Another woman tweeted, "Renting an entire 747 for themselves is so unbelievably wasteful it makes me sick. Leaving a much larger carbon footprint than they need to. You have the power and wealth to travel sustainably, and instead you do the opposite.For what? An instagram flex?"
"Please stop saying 'you guys' as if everyone is excited to see you showcase this nonesense [sic]. Stop unnecessarily adding to carbon footprint by doing something irresponsible and wasteful.#Outoftouch," another user wrote on Instagram.
"How wasteful!!! Shame on you and Kanye!" a person commented.
"I'm missing the connection. @KimKardashian and @kanyewest donate 500000$ to wildfire relief efforts, but take a 747 airplane privately. Will someone explain to them how the climate crisis work? Please?" one person wrote.
FOLLOW US ON FACEBOOK FOR MORE FOX LIFESTYLE NEWS
On the other hand, some fans showed support for the couple and admitted if they had the money they would also splurge on the private jet.
The luxe trip came days after Kardashian announced on "The Ellen DeGeneres Show" that she and West were donating $500,000 to wildfire relief.