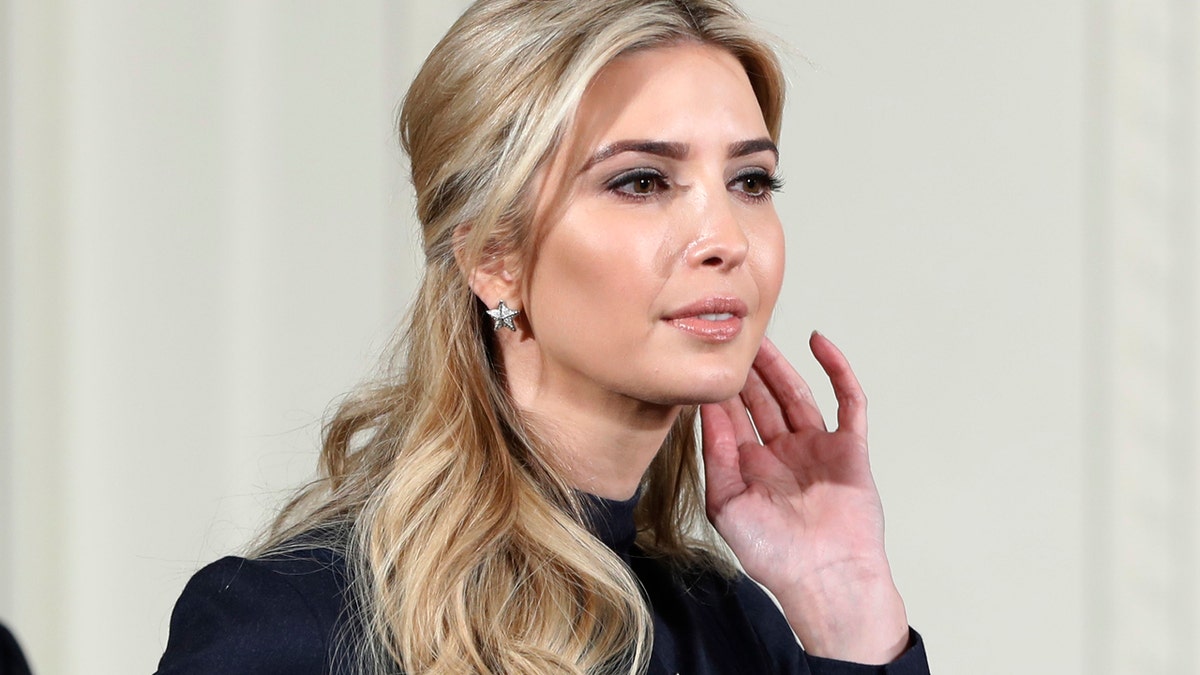 Special adviser to the president and fashionista Ivanka Trump has critics divided on the ethics of sporting looks from her eponymous label on official business.
According to a Dec. 27 report from The Wall Street Journal, the first daughter has worn dresses, shoes, jewelry and bags from her namesake label in 68 percent of official appearances. The investigation analyzed images shared on Trump's official social media accounts from when she was appointed to the White House role, in March, through November.
TRUMP SPREADS CHRISTMAS CHEER AT MAR-A-LAGO
Though President Trump's eldest daughter has stepped away from her role at the helm of IT Collection LLC, the intersection of fashion and federal politics seen in her case is unprecedented, the Journal noted.
"Ivanka Trump is testing the boundaries on federal rules that bar government employees from using their position to promote brands that personally enrich them," Guian McKee, associate professor of presidential studies at the University of Virginia, told the outlet.
MEGHAN MARKLE LOOK-ALIKE IS EXCITED FOR ROYAL WEDDING
Trump's fashion brand, which currently rests in a trust run by her brother-in-law Josh Kushner and sister-in-law Nicole Meyer, is valued at over $50 million and generated between $1 and $5 million in income between March and May, according to Newsweek.
Nevertheless, because it's a private company, there's no way to calculate exactly how it has fared since her father's inauguration. High end department stores such as Nordstrom and Neiman Marcus dropped Trump's line earlier this year amid boycotts and reportedly floundering sales.
"On the one hand, there's something ridiculous about suggesting that Ms. Trump not wear whatever clothes are in her closet, and as the founder of a fashion brand that bears her name, presumably part of her job has been to promote said brand by wearing it — to, in effect, demonstrate her belief in her own products," New York Times chief fashion critic Vanessa Friedman said of the Journal's report.
On the other hand, Friedman noted, it's impossible to sever the visible tie between Trump and her aspirational fashion line, or calculate the promotion her position in the White House has given it.
FOLLOW US ON FACEBOOK FOR MORE FOX LIFESTYLE NEWS
For her part, Trump denies the allegation that she is trying to advertise her brand through her political role.

"If what motivated me was to grow my businesses and make money, I would have stayed in New York and done just that," she said via email to the Journal.