In effort to fight fake Native American art, Santa Fe mayor proposes new cultural district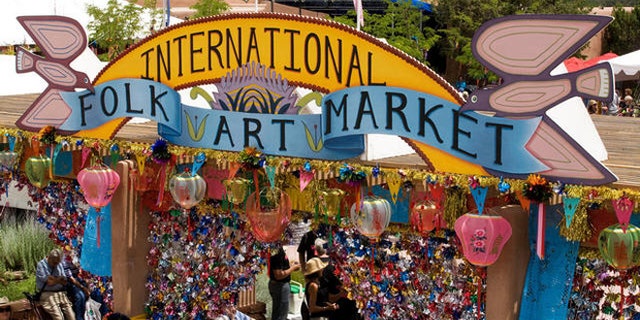 SANTA FE, N.M. (AP) – Santa Fe Mayor Javier Gonzales is proposing a cultural district to cut down on vendors selling faux Native American art.
Gonzales has proposed an ordinance that would require vendors within the district to disclose the origins of their artwork or face the loss of their business license.
"We have been extra vigilant because our identity is tied to Native art," Gonzales said.
Santa Fe would be the first local jurisdiction to create such a district to fight counterfeiting of Indian items.
"For thousands of years, this area has been a place where art was valued, thrived, and grew with every generation of talented craftsmen and women who learned their art and passed it on," Gonzales said. "It is both our duty — and it is in our interest and the interest of the artists themselves — to do what we can to help protect these traditions and ensure that artists can continue to build a livelihood from their craft."
The proposal comes less than two months after a federal sting operation that resulted in the arrest of three New Mexicans who were charged with violating the Indian Arts and Crafts Act by allegedly conspiring to sell Filipino-made jewelry as Native-made.
"Counterfeit work undercuts the economic stability and cultural integrity of Indian Country, and erodes consumer confidence and tourism," said Shanan Campbell Wells, whose Sorrel Sky Gallery hosted the mayor's announcement. Her father, former U.S. Sen. Ben Nighthorse Campbell from Colorado, also endorsed Gonzales' idea in a written statement.
According to data from the University of New Mexico, counterfeit art may make up as much as 40 to 90 percent of the Native arts market.
The city ordinance on creating a cultural district will be open for public comment. Gonzalez said he plans to begin the process in the spring to bring together people from the arts, tribes, pueblos and galleries to shape the new requirements.
Like us on Facebook
Follow us on Twitter & Instagram