Hormones and food: Is your diet stressing you out?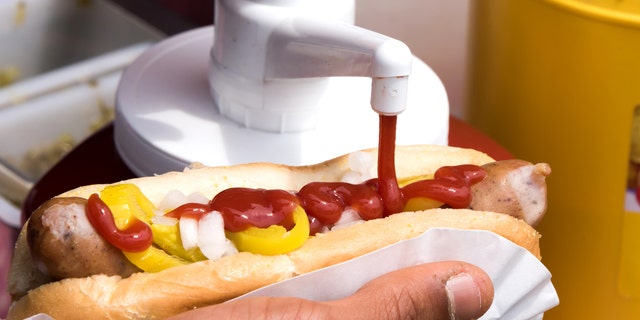 What you eat can have a big impact on your body. In fact, many classic American comfort foods can actually increase the inflammation that leads to chronic disease, Sue Ryskamp, a senior dietitian at Michigan Medicine's Frankel Cardiovascular Center, told Fox News.
And that inflammation can in turn mess with your hormones: Ryskamp notes that Barry Sears' book The Anti-Inflammatory Zone outlines how certain inflammatory foods — usually those high in saturated fat and simple carbohydrates — can cause the overproduction of two key hormones in your body, pro-inflammatory eicosanoids and insulin. High levels of these hormones can then cause the body to produce more cortisol (a stress hormone), Ryskamp said, which leads to further inflammation.
6 'HEALTHY' FOODS THAT ARE REALLY PACKED WITH SUGAR — AND WHAT TO EAT INSTEAD
That doesn't mean you have to give up comfort food altogether, though: Instead, Ryskamp recommends that her clients swap pro-inflammatory foods for anti-inflammatory foods. Here are some of the worst offenders, and how to make them a bit healthier:
1. Macaroni and cheese
Foods that are high in saturated fats, like macaroni and cheese, can contribute to inflammation, Ryskamp said, and in turn affect your hormones. Try having a small portion of this comfort food with a side of kale salad, she recommended, as vegetables contain thousands of phytonutrients (plant hormones) that have a hormone-balancing effect in the body, Ryskamp said.
EAT THESE FOODS TO GET A BETTER NIGHT'S SLEEP
2. Soda
Soda contains a lot of sugar, often in the form of high-fructose corn syrup, Liz Weinandy, a registered dietitian at The Ohio State University Wexner Medical Center, told Fox News. And high-fructose corn syrup can affect our insulin levels even more than plain table sugar, she said, which is important given that insulin is an essential hormone that helps our body use energy in food.
Instead of soda, try a sparkling beverage with a little fruit juice, or some water infused with a few cut-up pieces of fruits like pineapples and strawberries.
10 FOODS THAT CAN HELP PREVENT DIABETES
3. Hotdogs
Processed meat such as hotdogs can be another big offender when it comes to stress and inflammation, Ryskamp said. Their high saturated fat content can contribute to inflammation, which in turn can create a hormonal imbalance.
Indulge only once in awhile, and if you can, try to go for a less-processed version, such as an organic hotdog or one made from grass-fed versus corn-fed beef, she recommended.
4. Candy
Refined starches and sugars — even "healthier" sugars like agave and honey — can also contribute to inflammation, Weinandy said. They can alter our hunger hormones, especially insulin, she noted. Try limiting sweets and desserts as much as possible.
FOLLOW US ON FACEBOOK FOR MORE FOX LIFESTYLE NEWS