H&M stores destroyed over controversial 'coolest monkey' hoodie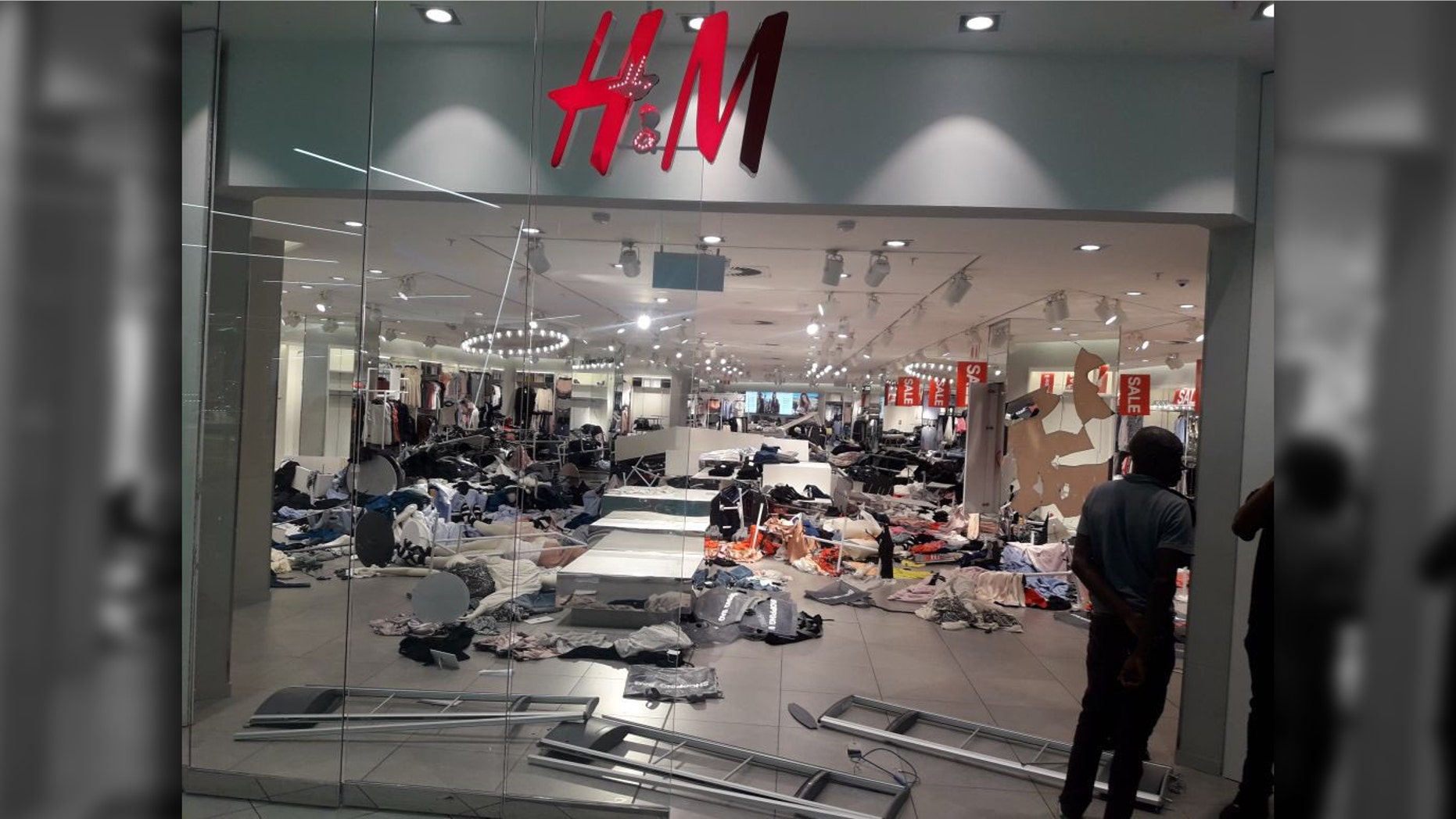 Riot police have fired rubber bullets at protesters as they vandalized a string of H&M's stores in South Africa and ordered the Swedish brand to stop trading.
Violence spilled over in at least four malls as the latest race row to engulf the Swedish brand escalated.
Mannequins and rails of clothes were sent flying and trampled on by activists as they stormed shops across Johannesburg and demanded the retailer shuts its doors or face "indefinite" action.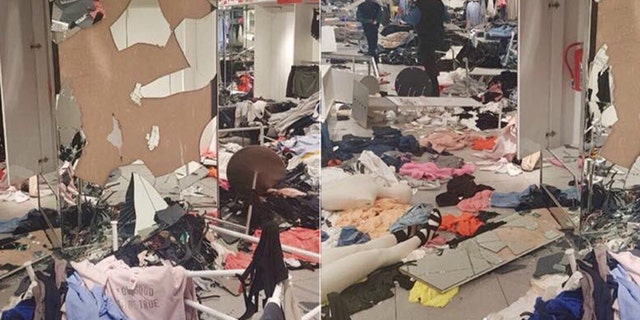 Innocent shoppers and bystanders were forced to flee as chanting gangs wearing uniforms of the country's radical opposition party swept through H&M stores across the city - including Africa's flagship store in the upmarket suburb of Sandton.
Floyd Shivambu, spokesman for the Economic Freedom Fighters party, praised the action, saying the retailer was "now facing the consequences for its racism".
Earlier this week, H&M was forced to apologize and order a mass withdrawal of stock after publishing an advert depicting a black boy wearing a green hoodie emblazoned with "coolest monkey in the jungle".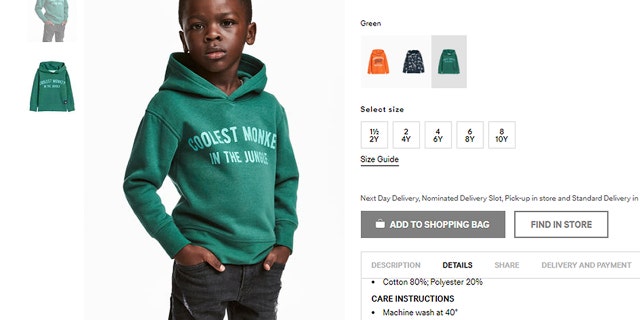 Terry Mango, originally from Kenya, is the mother of the five year-old featured in the ad.
She defended H&M and told its critics to "get over it", later saying she had suffered online abuse for her comments.
After police successfully dispersed the protesters, the EFF's firebrand leader Julius Malema said stores were targeted "because they called our children baboons".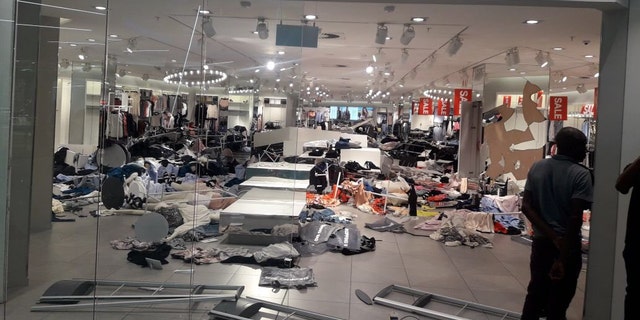 The chain decided to close its South African stores in the wake of the invasions for "the safety of our staff and customers".
Mr Malema told a rally: "We are teaching them a lesson, we are not going to allow anyone to use the colour of our skin to humiliate us, or to exclude us.
"We are black and we are proud. We are black and we are beautiful. We are black and we are not ashamed of being black."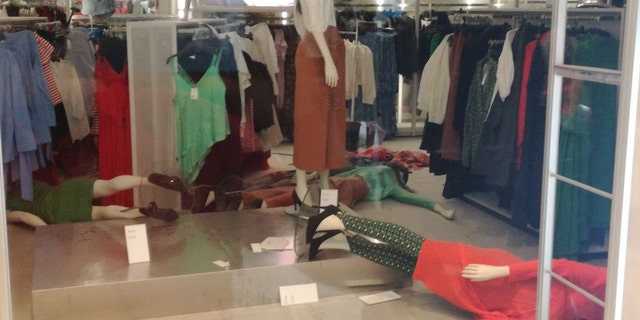 But he denied sending EFF supporters to trash the stores.
Mr Malema added: "They went because they wanted to go.
"To say people were sent, it means you are undermining black people that they cannot think on their own."
Although many online users across the country welcomed the radical action, other warned that if H&M did abandon the country it would mean hundreds of jobs, mainly held by black people, would be lost.
Others pointed out that the mess and chaos caused would also be left to black workers to clean up.