Head over heels: Video of man proposing, his girlfriend fainting goes viral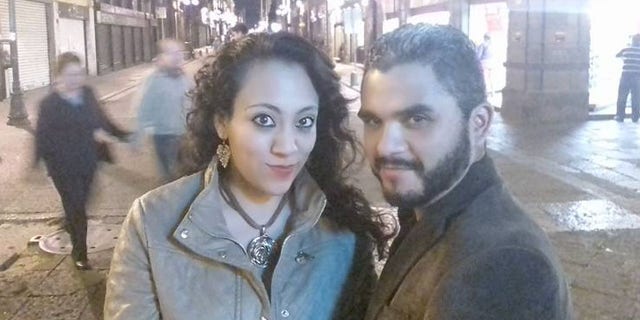 NEWYou can now listen to Fox News articles!
When Germán Benítez Giles proposed marriage to his girlfriend Reyna Rentería, it proved to be an epic fail – the video capturing the moment having gone good and viral.
But not because Rentería turned him down.
The Mexican would-be groom had everything prepared to ask Rentería for her hand in marriage – he even had a mariachi band to accompany him.
And that's when things went horribly off script.
When Benítez gave Rentería a box holding the engagement ring, she fainted dead away, falling backward straight as a board.
Fortunately, once she came to, unharmed, she accepted the proposal.
She posted a short video on her Facebook page, and it has garnered nearly 4 million views in just two days.
"For all of you, the precise magical moment of the marriage proposal followed by the whack [on the floor]," Rentería wrote in Spanish.
She also shared a photo of her on the floor as well as one of the engagement ring.
"I'm excited, disbelieving, shocked but happy and safe," Rentería wrote in Spanish. "There is still time, but step by step and little by little."