Hangover skincare hacks for New Year's Day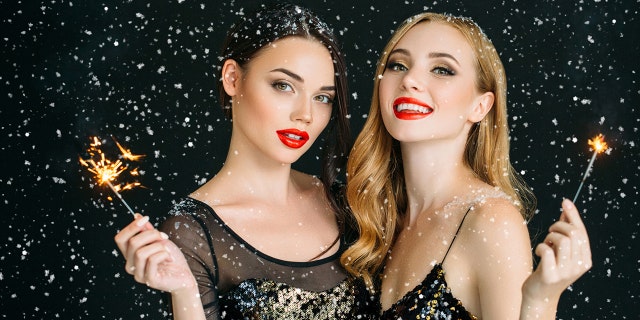 As you dance the night away on Dec. 31, you surely don't want to wake up in the New Year with a breakout or blemish. Ahead of New Year's Eve festivities, veteran makeup artists Justine Purdue and Yuki Hayashi of global talent agency Streeters shared some party-proof wisdom with Fox News on how to ring in 2018 with fresh, glowing skin.
Check out these three definitive tips on how to survive and arrive for all your New Year's Day merrymaking looking merry and bright as ever.
Cleanse the face
"Alternate splashing your face a few times with cold and warm water; encouraging circulation which aids in de-puffing and restoring your face's natural "glow" Purdue recommends as your first skincare step.
"NO powder at all. Your skin is dehydrated after a late nights so the key is to make it look as dewy and fresh as possible," Hayashi adds. "If you have oily skin, you can powder your forehead, the sides of your nose, and the area under your eyes.
CLAIRE'S PULLS 17 MAKEUP PRODUCTS THAT TESTED POSITIVE FOR ASBESTOS
Prep skin
"Skin tells everything!" Hayashi says, noting that misting the face with a spray or fruit infused water will freshen the complexion.
"Then apply tinted moisturizer or lightweight liquid foundation quickly. If you don't have enough time to remove the foundation, you can also apply those water-based sprays over the foundation, however, make sure that you don't have dark circles under your eyes," he says.
MOTHER DEFENDS 3-YEAR-OLD DAUGHTER'S LOVE OF MAKEUP AFTER SOCIAL MEDIA OUTRAGE
Go easy with cosmetics
After a long night out, it's best to let the skin breathe, and less makeup is often more.
"Never underestimate the power of a little color in the cheeks. Using a cream/gel blush is preferable for a translucent wash," Purdue says. A tinted lipgloss or balm polishes off the look with flying colors, too.