Gillette's new commercial might not be as cutting-edge as the company had hoped.
It's only been a day since Gillette debuted its "We Believe" campaign aimed at combating "toxic masculinity," and while the ad has earned plenty of praise – and even more publicity – for the brand, critics of the ad are already upset with Gillette for what some feel is an "insulting" message that assumes misogyny is rampant among their customer base.
ARE ASYMMETRIC JEANS THE NEXT BIG STYLE TREND?
Others took issue with the company for using a social movement to sell razors, and suggesting that Gillette, which also markets the Venus line aimed at female customers, is being hypocritical.
The ad, which debuted Monday, begins with "a compilation of actions commonly associated with 'toxic masculinity,'" per a press release — actions including online bullying, men laughing at misogynistic television shows, or a boss mansplaining his female colleague's idea, among others.
The ad then shifts and suggests that "something changed" not long ago – a reference to the #MeToo movement – and shows clips of men defending others from bullying, or stopping friends from harassing, hurtful behavior.
"We believe in the best in men," a narrator says. "To say the right thing, to act the right way. Some already are. But some is not enough. Because the boys watching today will be the men of tomorrow."
Gillette also acknowledged on social media that while much has been done to achieve those ends, "we still have more work to do."
But while Gillette says it's aiming to challenge men "to do more" to "get closer to our best," some of the customer base was turned off by the ad.
"As a very successful, loving, and responsible husband (married 32 years) and father of two confident young adults (male and female), I find this ad INCREDIBLY insulting," one commenter wrote on YouTube, where Gillette's "We Believe" ad had racked up nearly 3 million views as of Tuesday morning. "Gillette has NO BUSINESS assuming most men are bad and misogynistic. I'm not buying ANOTHER product from these self-important morons. How DARE you, Gillette..."
"How to insult 99% of your market lol," wrote another.
"Get woke, go broke," someone else theorized.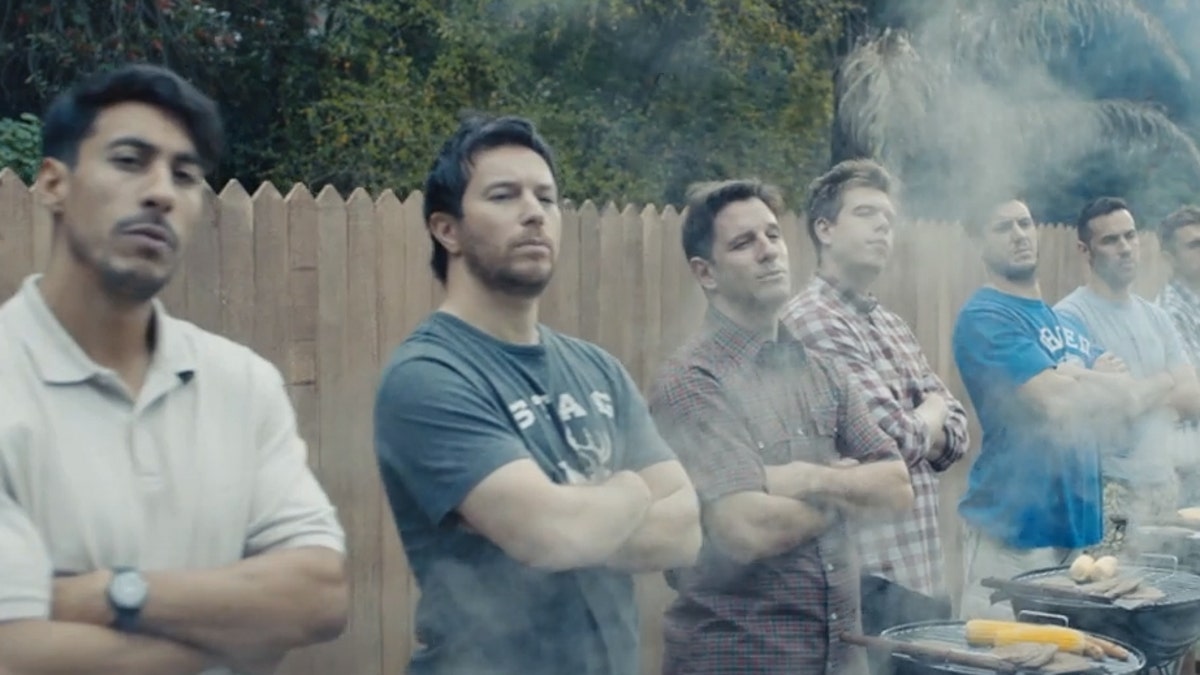 MOM BLOGGER SAYS RESPONSE TO VIRAL BIKINI AD HAS 'BLOWN ME AWAY'
Some customers also vowed to stop using Gillette's products altogether — a trend the folks at Dollar Shave Club presumably became aware of on Monday.
"Welcome to the Club," the shaving and toiletries brand wrote in a Twitter post, which soon garnered responses from Twitter users claiming to have left Gillette for the Dollar Shave Club.
Another Twitter user, meanwhile, suggested that Gillette may be being a bit hypocritical, as they also produce the Venus razor line, which she believed to be a bit pandering to its intended customers.
"If @Gillette really want to make a change perhaps they could start by looking at their pink 'Venus' range for women that includes names like Passion and Embrace and costs more than the men's ranges for the same thing," wrote one user. "Thanks."
The ad did, however, receive a fair amount of positive feedback from YouTube and Twitter users who praised the company's message, and felt the critics were "missing the point entirely."
Another even admitted the ad was a "bit schmaltzy and overwrought," but claimed the backlash was "proof" enough for its existence.
"Okay, this #Gillette ad is a little bit schmaltzy and overwrought, but the replies from men who are clearly angry, fragile, and terrified of being [criticized] or losing their right to live in the past, are proof of how much we need campaigns like this," said one Twitter user.
CLICK HERE TO GET THE FOX NEWS APP
Pahjak Bhalla, Gillette's brand manager, has since said the company felt "compelled" to comment on social issues to spur men to take action.
"This is an important conversation happening, and as a company that encourages men to be their best, we feel compelled to both address it and take action of our own," said Bhalla in a statement to the Wall Street Journal. "We are taking a realistic look at what's happening today, and aiming to inspire change by acknowledging that the old saying 'Boys Will Be Boys' is not an excuse."
Per its website, Gillette will also be donating $1 million per year, over the next three years, to non-profit organizations "executing the most interesting and impactful programs designed to help men of all ages achieve their personal best."
Bhalla also confirmed to WSJ that Procter & Gamble, which owns Gillette, has no intention of pulling the campaign over any backlash.
FOLLOW US ON FACEBOOK FOR MORE FOX LIFESTYLE NEWS
A representative for Procter & Gamble was not immediately available to comment for Fox News.