Firefighter finds fiancée's wedding dress unharmed in house ravaged by Hurricane Harvey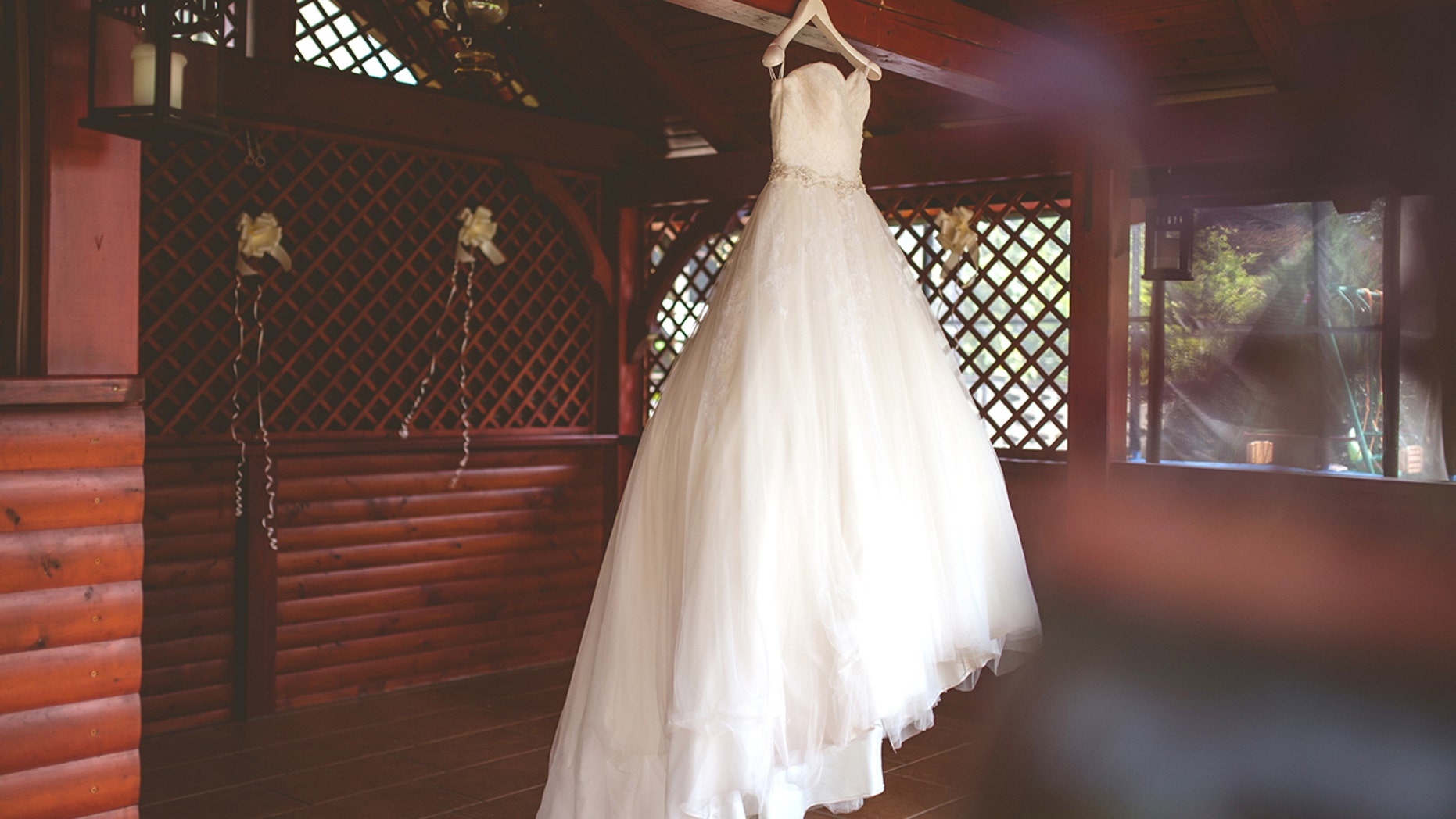 Kyle Parry, a Lumberton, TX firefighter, was serving his community in the wake of Hurricane Harvey when his own neighborhood was threatened with massive flooding.
Parry had been evacuating people from their flooded homes early into Hurricane Harvey before he learned where he lived was about to be "swallowed by water," as the Dallas News said. Parry became concerned for the fate of his home – not just for structural damage, but because of what it held.
CURVY SWIMSUIT MODEL CYBERBULLIED OVER REVEALING INSTAGRAM PHOTO
Parry and his fiancée Stephanie Hoekstra had been planning to wed a few weeks after the hurricane hit ground. They had stockpiled their wedding accoutrement, including boxes of linens, decorations, and the dress Hoekstra was to wear, at Parry's home.
It wasn't until days later when Parry was able to check in on his home to see how much damage had been done.
After seeing everything ruined, Parry posted a video on Facebook Live where you can see the water up to the roof of his car. He waded through the chest-deep flood into his house to survey the scene. It was then that Parry broke a promise he had made to Hoekstra about not looking at her dress before the wedding – "I'm sorry Steph, but I have to look," the firefighter said before turning off his video.
In a miraculous turn of events, her lace dress was unharmed, hanging just inches away from being ruined.
FOLLOW US ON FACEBOOK FOR MORE FOX LIFESTYLE NEWS
"The only thing left was the dress," Parry said fellow firefighters and paramedics back at the fire station, according to Dallas News.
Beckie Kelley, a fire department administrator, reportedly said, "We can turn this into a wedding chapel in two days. Don't turn the wedding off."
However, the couple has decided to postpone their date instead. They haven't set a date yet, but plan to marry when it feels right for both of them.