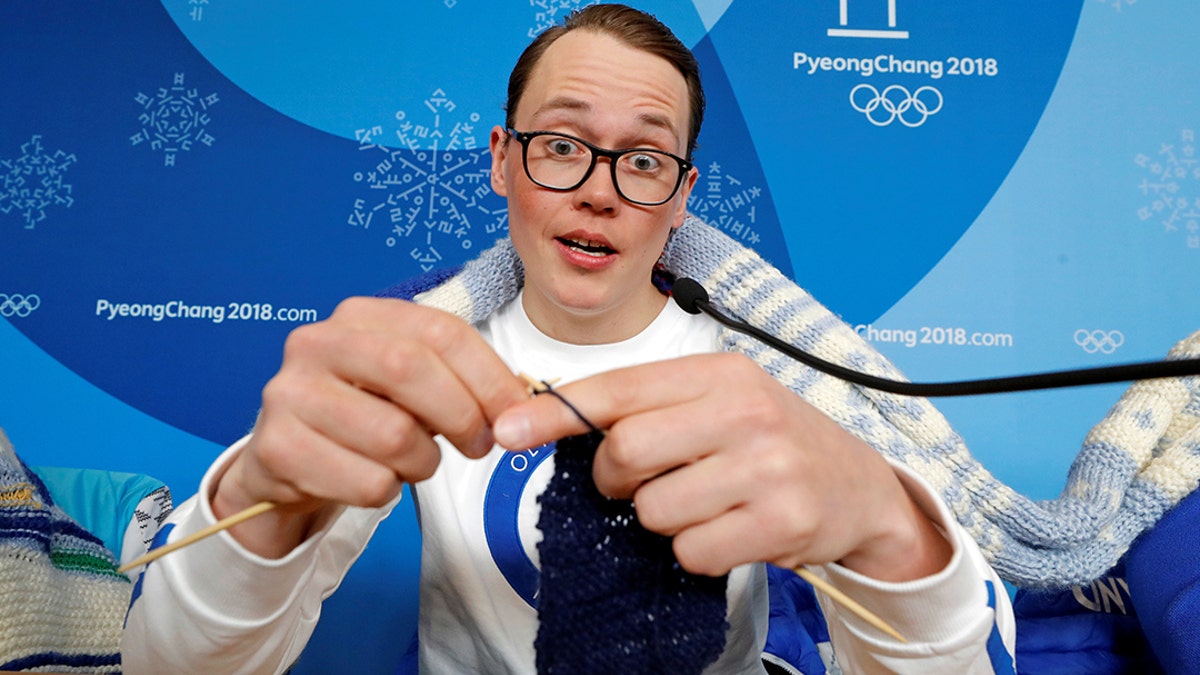 No matter how decorated an athlete may be, competing at the Winter Olympics is an intensely stressful experience, inspiring one Finnish coach to lighten the mood at the highest echelon of sports with a little crafting.
On Feb. 9, as the Finnish men's snowboarding team member Roope Tonteri prepared for a slopestyle run at the qualifiers, head coach Antti Koskinen whipped out knitting needles and began working on a partially finished project made of black yarn.
OLYMPIC SNOWBOARDER RED GERARD'S FAMILY WAS 'SHOTGUNNING BEERS' BEFORE HIS MEDAL-WINNING RUN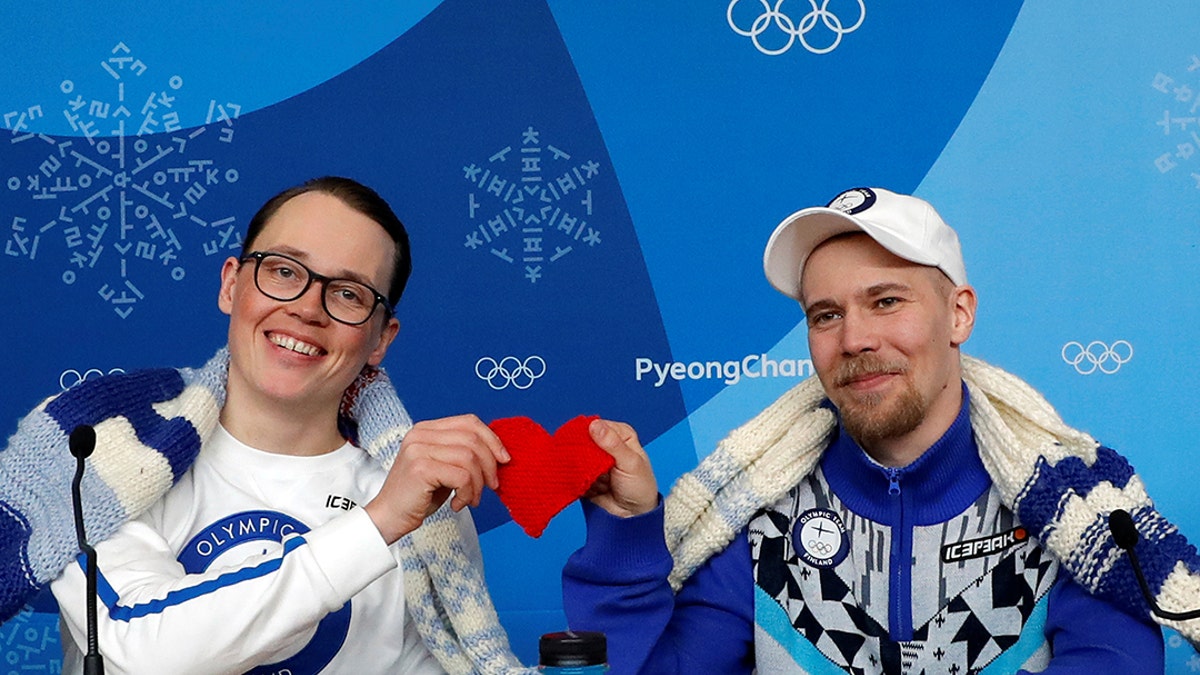 Koskinen made waves on Twitter for his totally relaxed attitude at the obviously nerve-wracking 2018 Pyeongchang Winter Games, but fans were quick to note that it was in fact the second time he got busy crafting mid-Olympics.
The coach told Yahoo Sports during the 2014 Sochi Winter Olympics that he "brought out the knitting kit in order to keep things light for the athletes before competition began." Tonteri particularly thought it was hilarious, so the 59-year-old brought his knitting to the slopes yet again.
CHLOE KIM DIDN'T CRY AFTER WINNING OLYMPIC GOLD TO PRESERVE EYELINER
While Thrillist notes that sadly none of the Finnish snowboarders qualified for the men's slopestyle finals, Koskinen's hobby has gotten them all involved with the art for a good cause.
At present, the whole team is collaborating on knitting a blanket for the Finnish president's newborn son, who arrived on Feb. 2. The team even held a news conference on Feb. 14 to discuss their knitting interest with the press.