Fashion Night Out Makes Debut in Mexico City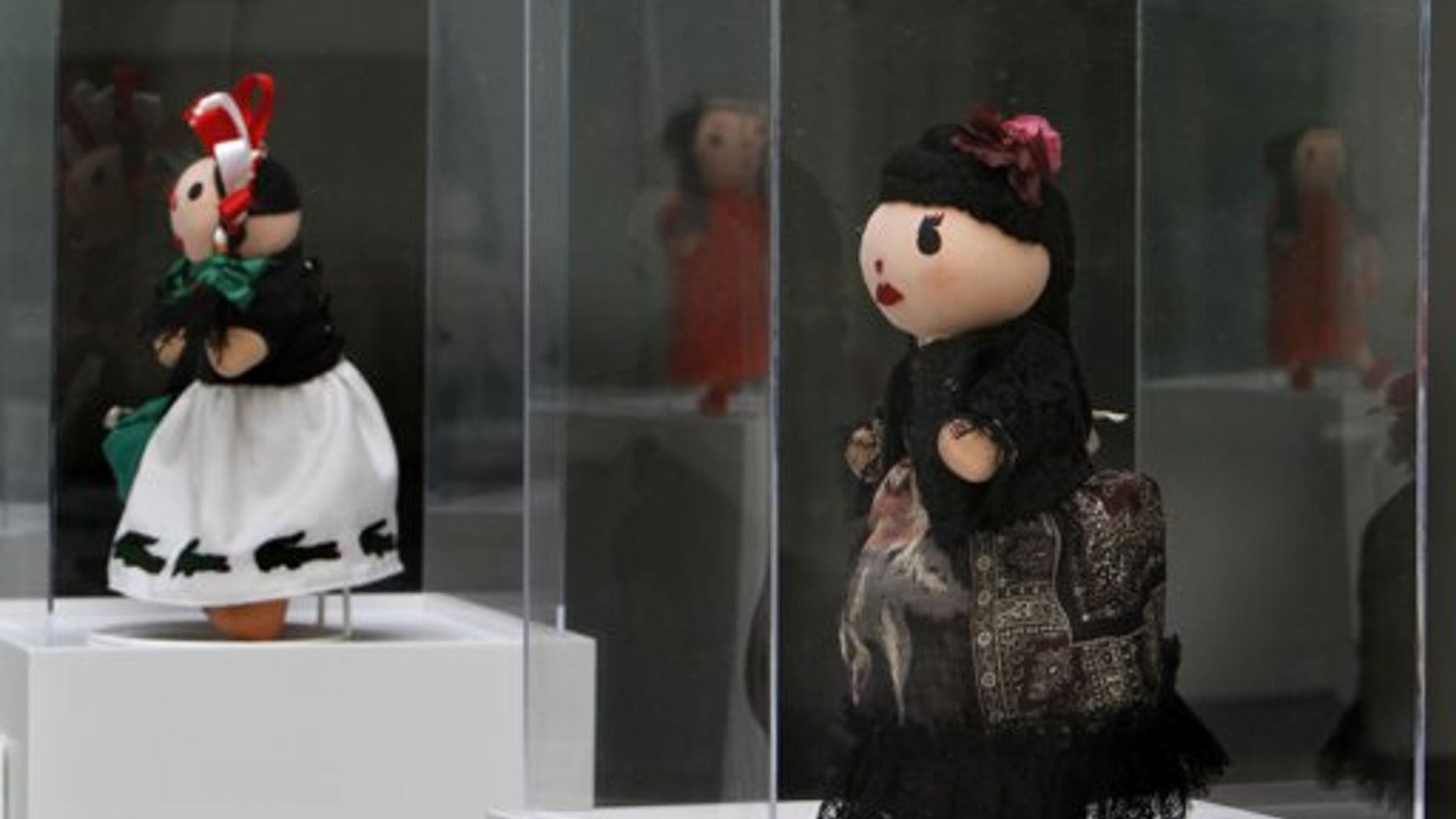 For two years, the star-studded and nocturnal shopping extravaganza called Fashion Night Out has made its appearance across the fashion world – from Manhattan to Milan to Australia.
This year, the global celebration included Mexico City, which opened a four-day exhibit called "A tribute to Mexico" – where 13 international designers, including Christian Cota of Mexico, Nicole Miller, Tommy Hilfiger and Tory Burch, created outfits for the hand-made Maria doll, a ragdoll with long braids adorned with colored ribbons, sold in tourist areas.
"Those designers have to develop collections, their time is limited, but they accepted to do this, and that is a great triumph for us," said Eva Hugues, editorial director of Vogue Mexico & Latin America.
Hugues also said she hoped Fashion's Night Out would promote the work of Mexican designers.
"Instead of wearing a cardigan by Tory Burch, I want to wear one by Macario Jimenez. We want it to be affordable for the public, that they can consume it," Hugues said.
FNO events in Mexico City took place in malls and in the upscale Polanco neighborhood, which houses "Luxury Avenue," where Tiffany planned to turn its flagship store into a type of Studio 54. On that same avenue, the Salvatore Ferragamo store planned a karaoke party with Latin Grammy winner band Belanova.
Fashion's Night Out was started in 2009 in New York by Vogue editor-in-chief Anna Wintour as a celebrity-studded way to lure shoppers into stores during the recession, but it's turned into a global shopping party. Retailers ranging from upscale boutiques to suburban malls to websites have embraced the nocturnal shopping extravaganza, which coincides with the start of New York Fashion Week and the important fall fashion season.
In Florida, Fashion's Night Out was welcomed with runway shows, after-hours shopping and cocktail receptions. More than 65 retailers in the Miami area took part, along with venues in Fort Lauderdale, Orlando, Tampa and Jacksonville.
Stylist Danny Santiago, who collaborated on looks from the "Sex and the City" movies as well as "Confessions of a Shopaholic," styled a runway show at the Aventura Mall in Aventura, Fla., for FNO using pieces sold at the mall today that echo influential styles from the past. They included sheaths and beaded dresses inspired by the 1920s; hourglass silhouettes reflecting tailored 1940s looks; psychedelic prints and mismatched black-and-white patterns echoing the 1960s; and graphic patterns and the famous wrap dress look from the 1970s.
"I was inspired by vintage pieces that I actually own," said Santiago.
Designer Tommy Hilfiger hailed Fashion's Night Out as "a big celebration."
"Anna Wintour came up with such a genius idea, and it actually worked," Hilfiger told The Associated Press in a phone interview. "I think it's not just about the shopping that night, I think it's the idea of getting out there exposing the fact that fashion can be fun. ... It doesn't have to be this serious thing that's too expensive. Fashion and shopping doesn't have to be anything but fun."
In New York, Kors said it was a "fabulous coincidence" that his Rockefeller Center store launch lined up with Fashion's Night Out. His fans included Fashion Institute of Technology Jamie Vega, who bought a watch and had the designer sign her bag.
"This is so exciting to meet him in person," she said. "I'm a fashion student after all."
At Bergdorf Goodman, about 200 people gathered to watch designers including Mark Badgley, James Mischka, Reem Acra and John Barrett trot out their dogs for a fashion contest. Designs ranged from wedding dresses to bright pink feather collars and a fur-trimmed storm coat.
"I feel like I'm in an episode of `Sex and the City,'" said Ellen Switkes, 58, from Sherman Oaks, Calif., who watched the dog show after picking up a few T-shirts. "This is such a scene."
Based on reporting by The Associated Press.
Follow us on twitter.com/foxnewslatino
Like us at facebook.com/foxnewslatino