Family of H&M 'Coolest Monkey' ad model forced to move due to 'security concerns'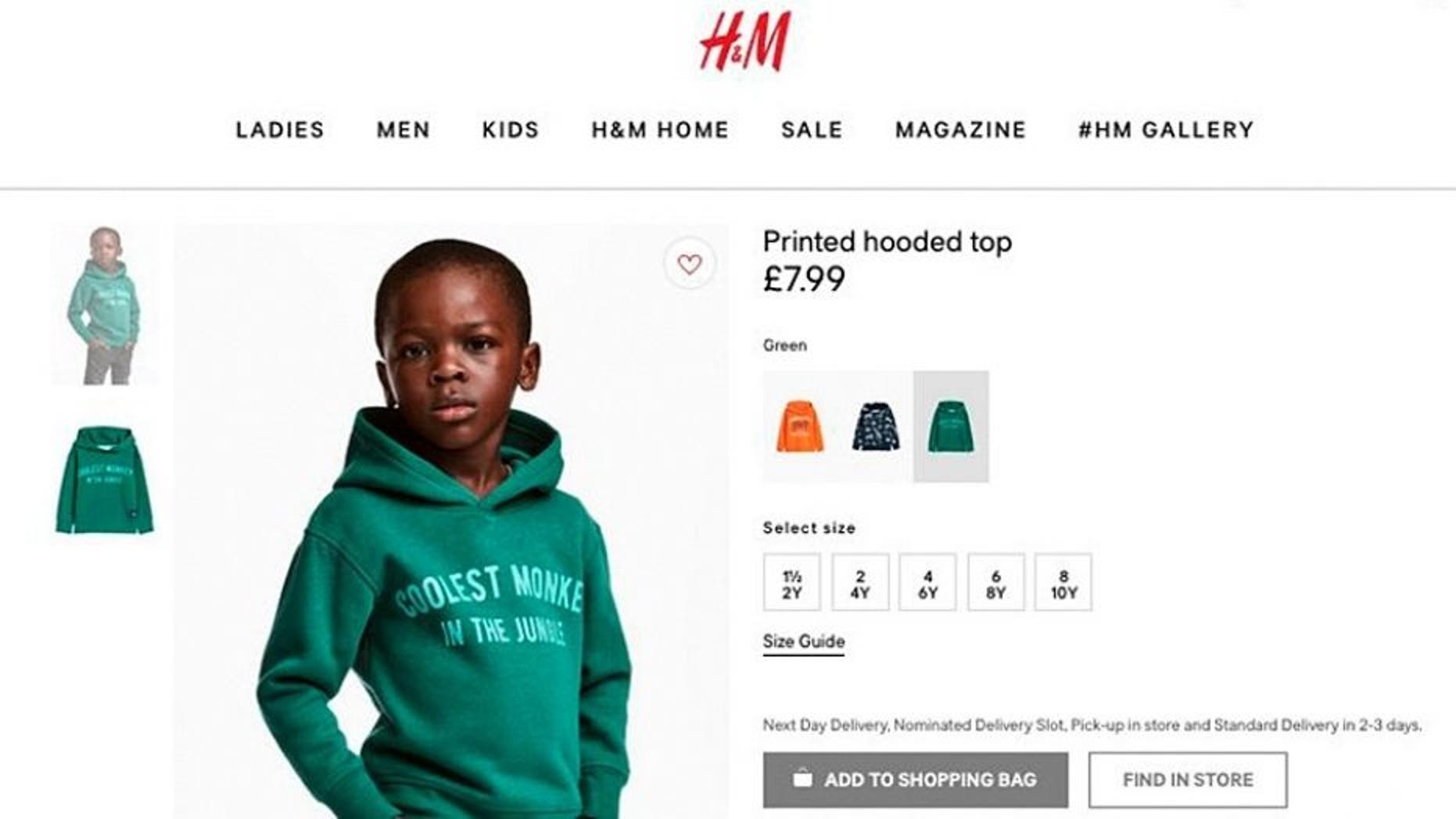 The family of a child model who was featured in a controversial H&M advertisement said they moved out of their home in Sweden due to "security reasons."
Terry Mango, the mother of Liam Mango who modeled H&M's "Coolest Monkey in the Jungle" sweatshirt, told the BBC the family moved out of their Stockholm home following protests in South Africa. Protesters vandalized H&M stores around Johannesburg Saturday due to the ad, the BBC reported. The demonstrations were organized by Economic Freedom Fighters' party.
MOM OF H&M 'COOLEST MONKEY' AD MODEL SLAMS CRITICS FOR 'CRYING WOLF,' TELLS THEM TO 'GET OVER IT'
Last week, Terry Mango blasted celebrities and social media critics for "crying wolf" and told them to "get over it." The ads prompted singer The Weeknd and rapper G-Eazy to end their partnerships with the store. The social media messages from Mango have since been deleted.
"[I] Am the mum and this is one of hundreds of outfits my son has modeled," Mango wrote, according to screenshots of the messages. "Stop crying wolf all the time, unnecessary issue here… get over it."
Mango told the BBC she does not think H&M has "a racist agenda."
"I respect other people's opinion on the issue. I know racism exists, but does the shirt to me speak racism? No, it doesn't," Mango said.
The mother said she was attacked by "other black people for not condemning H&M."
FOLLOW US ON FACEBOOK FOR MORE FOX LIFESTYLE NEWS
"I [am] a sell out to them, I [am] an embarrassment to the black and African-American people. I sold my son for money," Mango said.
Following the controversy, H&M issued an apology and pulled the sweatshirt from shelves.
Fox News' Katherine Lam contributed to this report.