Everyone Wants to Claim Little Baby Seven Billion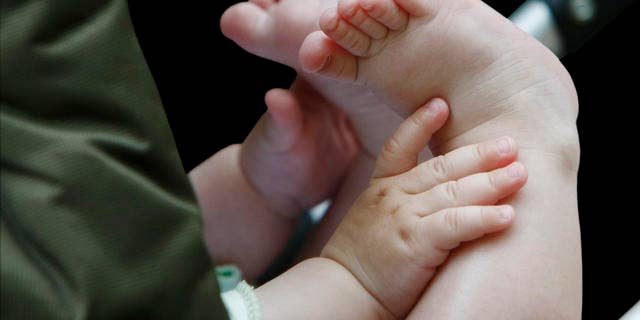 Everyone wants to claim little Baby Seven Billion.
The Dominican Republic joined the Philippines, India, South Africa, and Russia in proclaiming the 7,000,000,000th person in the world, theirs.
Dominican candidate, Charleny Mota, was born to Rosalba Mota, in Santo Domingo. And eager to make her status official, Dominican authorities even got local United Nations Population Fund representative Sonia Vasquez to designate baby Mota as the 7 billionth baby in the globe. (The Philippines also got the UN to designate a baby boy as well.)
United Nations Secretary General Ban Ki-moon is not taking sides in the international baby scrum and keeping to the big-picture: "Today, this day of seven billion is not about one newborn, or even one generation, this is a day about our entire human family," Moon said in a press conference in New York this week when the milestone was announced.
Omar Gharzeddine, Media Officer for the United Nations Population Fund, wants to focus on the challenges that the 7 billionth baby (or babies) will face during their lifetimes.
"As of 2008, there are 1.8 billion young people. These children need to focus on equivalent distribution of water and food, as well as getting an education." Gharzeddine told Fox News Latino.
It is very suitable that the majority of the declared seven billion babies are girls, he said.
"Girls face the most adversity, they need to focus on their education," Gharzeddine said.
Meanwhile, in Santo Domingo, proud mom Rosalba Mota continues to rejoice in her little girl, who is special regardless of number.
You can reach Sandra E. Garcia at: SandraEvangelinaGarcia@gmail.com or via Twitter: @S_Evangelina
Follow us on twitter.com/foxnewslatino
Like us at facebook.com/foxnewslatino