Ethnic Communities Help Boost Sheep Prices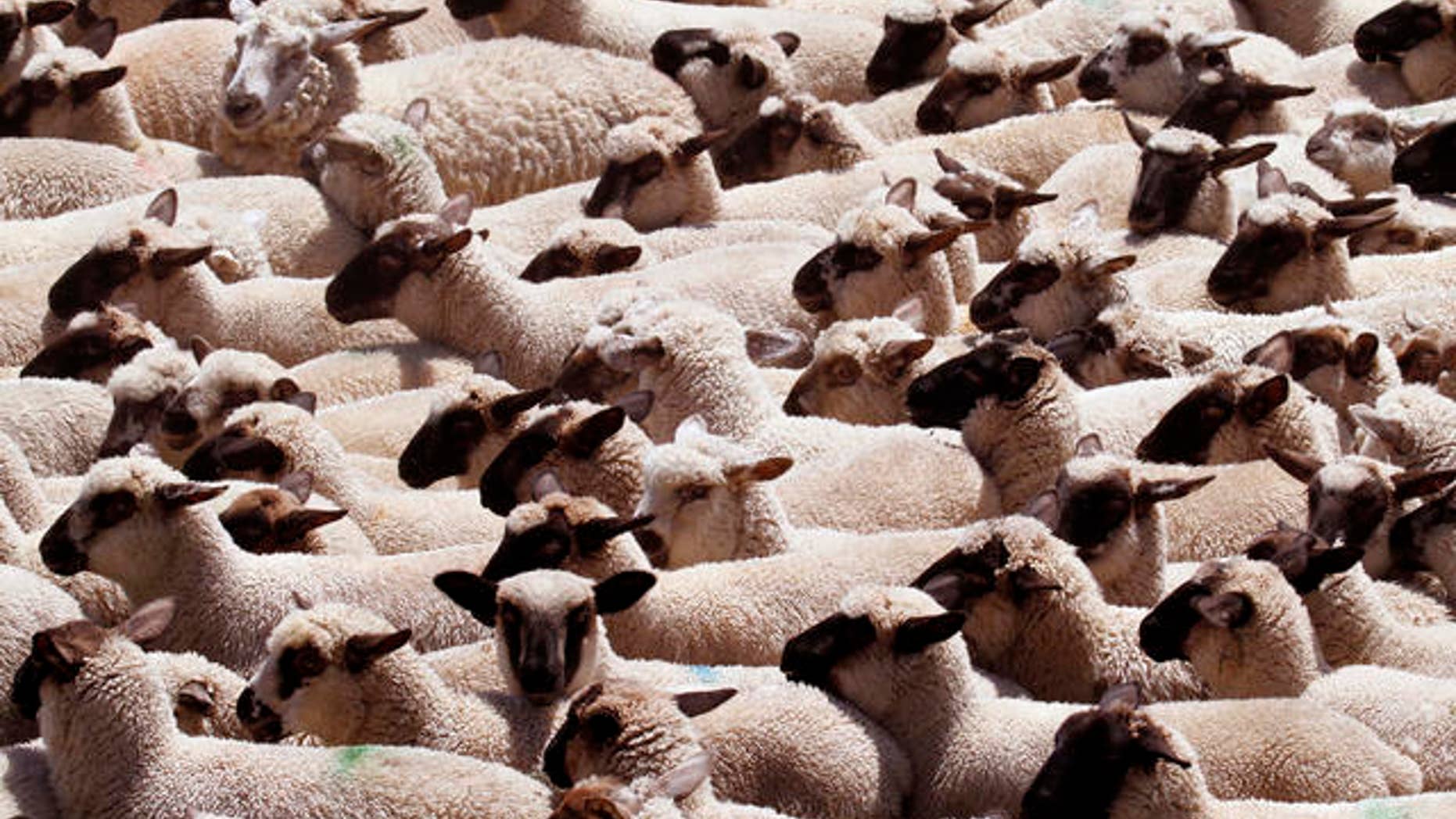 Tony Theos, 32, of Meeker, Colo., grew up in the sheep business, but he's never seen lamb and wool prices as high as they are now.
"You're in it because you love what you do, but you're in it to make money. With what's going on right now, you can do that," he said.
One factor in this booming demand: The growth of urban ethnic communities, including immigrants from South and Central America, who bring their taste for lamb with them when they come to the United States.
"Being a rancher, of course, you always wait for the other shoe to drop, but it sure seems like an exciting time as long as things go well as far as the weather," Theos said.
Peter Orwick, executive director of the Denver-based American Sheep Industry Association, said the drop in the dollar's value is one reason farmers have been able to get higher prices: As much as $2 a pound, when not so many years ago with prices as low as 90 cents per pound. No longer can New Zealand and Australian growers take advantage of a strong U.S. dollar to sell to American markets cheaply and drive down the price.
But rising domestic demand is occurring as well, in several ways, Orwick said. Rather than going to big packing plants, Orwick said, 30 percent of all domestic lamb now is marketed through smaller, nontraditional channels, such as local meat shops and individuals buying direct from farmers.
The growth of ethnic communities in metropolitan areas has been one driver in the emerging nontraditional market, as Africans, Middle-Easterners, Latinos and others go shopping for flavors from home. Calvin Roberts, a sheep farmer outside New Castle, Colo., said he probably sells a couple dozen lambs a season directly to area residents from Mexico.
While the bulk of sheep-raising revenues come from lamb sales, near-record wool prices are providing welcome side income that might total $15 or $20 per ewe. Orwick said the biggest reason for wool price growth last year was the American military, which buys 100 percent domestic wool for uniforms, blankets, socks and base layers.
Meanwhile, burgeoning markets, such as in China, are helping boost global demand for lamb meat and wool.
Orwick said even sheepskin prices are approaching record levels, because of demand for uses such as footwear, and that can add another $10 or $15 to a lamb's value.
Based on reporting by The Associated Press
Follow us on twitter.com/foxnewslatino
Like us at facebook.com/foxnewslatino