Long, Cold Potato War Coming to an End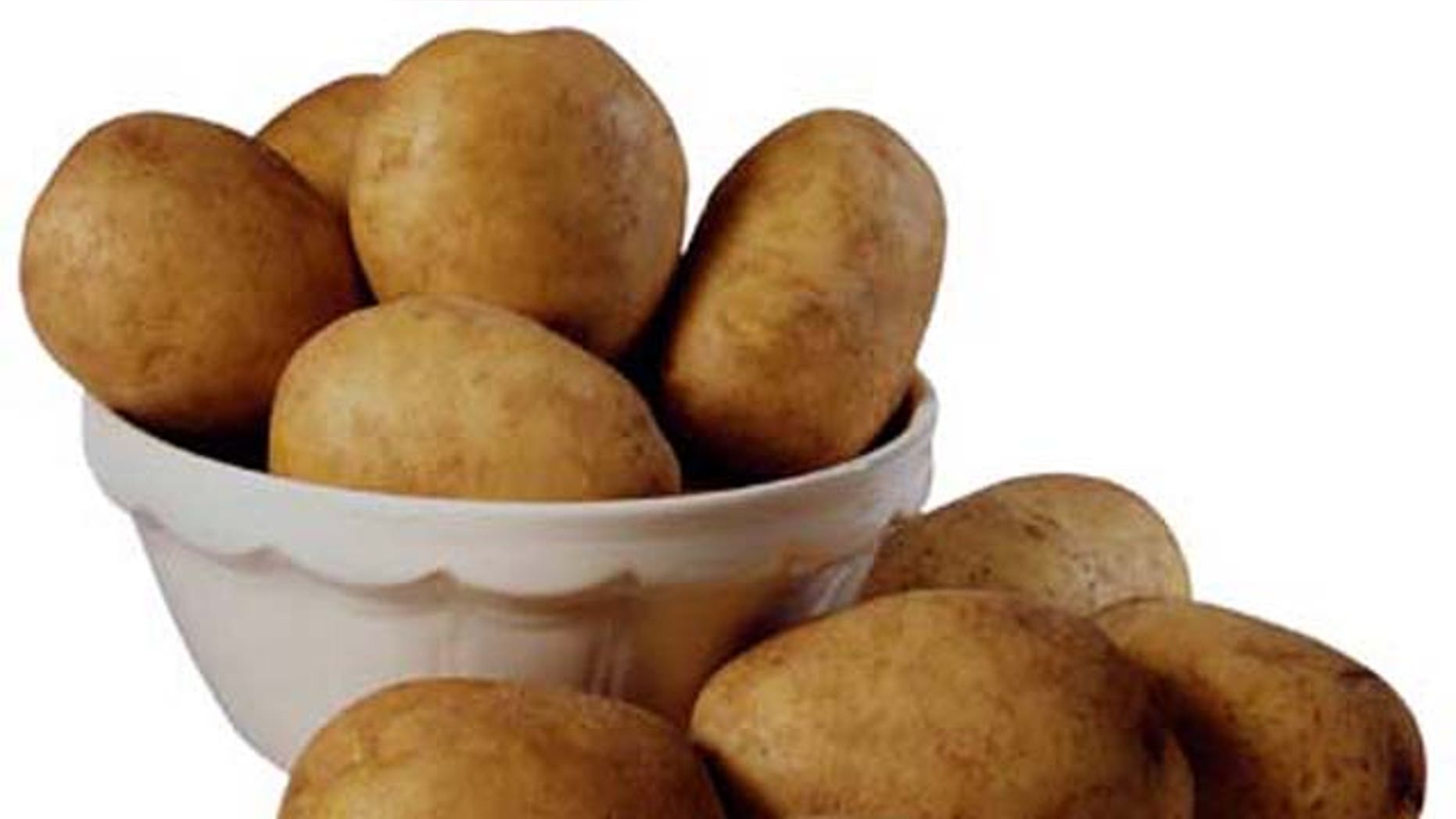 The great Cold Potato War may be coming to an end.
Haven't heard of it? American spud growers certainly have.
In March 2009, in retaliation for a trucking dispute with the United States, Mexico levied a 20 percent tariff on frozen potato products traveling south across the border. (About 90 different products were affected.)
The tariff has since reduced to 5 percent, but John Keeling, executive vice president and chief executive officer of the Washington-based National Potato Council, says it still has still cost the U.S. potato industry about $50 million.
This added to the travails the tater sellers have been feeling in recent years.
Americans are eating fewer potatoes at home, according to a survey by the U.S. Potato Board, the Denver-based potato marketing organization. In 2000, Americans on average ate potatoes 79 times at home. The number trended lower during the decade, falling to 67 in 2009.
A drop in consumption of fresh potatoes is driving the long-term decline, the survey finds. The drop in negative attitude was fueled by a decline in the number of people with health-related concerns about potatoes, says Lon Bailey, a Malin, Ore., potato farmer and co-chairman of the U.S. Potato Board's international marketing committee.
Then there's the news of a proposed U.S. Department of Agriculture limit on the amount of potatoes that can be included in school menus.
USDA would allow no more than one cup of starchy vegetables, including potatoes, to be served per week.
"There's no science to support what they're doing," Keeling says. "Their observations cannot lead you to the conclusions they come to in any kind of scientific way."
Unsurprisingly, The National Potato Council, which focuses on federal legislative, regulatory, environmental and trade issues, is planning to fight the proposed USDA limit, Keeling says.
But potato growers should be encouraged that Americans, on average, have an increasingly positive attitude toward potatoes, Bailey says.
In 2004, 35 percent of Americans had a negative attitude toward potatoes. By 2010, the rate had dropped to 24 percent, a decline of 11 percent, according to the U.S. Potato Board's survey.
"That doesn't seem like a lot. But with more than 300 million people in the United States, that's quite a bit," he says.
And now comes the news that the U.S. Department of Transportation has a proposal on the table to resolve the trucking dispute—which may hold collateral benefits for potatoes, pears, cherries and other victims of the retaliatory tariff.
Another bright spot: Potatoes seem to be social media stars. According to Bailey, the potato industry is enjoying considerable success increasing spuds' popularity through the use of social media such as Facebook and Twitter.
Based on reporting by The Associated Press.
Follow us on twitter.com/foxnewslatino
Like us at facebook.com/foxnewslatino