Dudamel Takes LA Philharmonic To Venezuela for Homecoming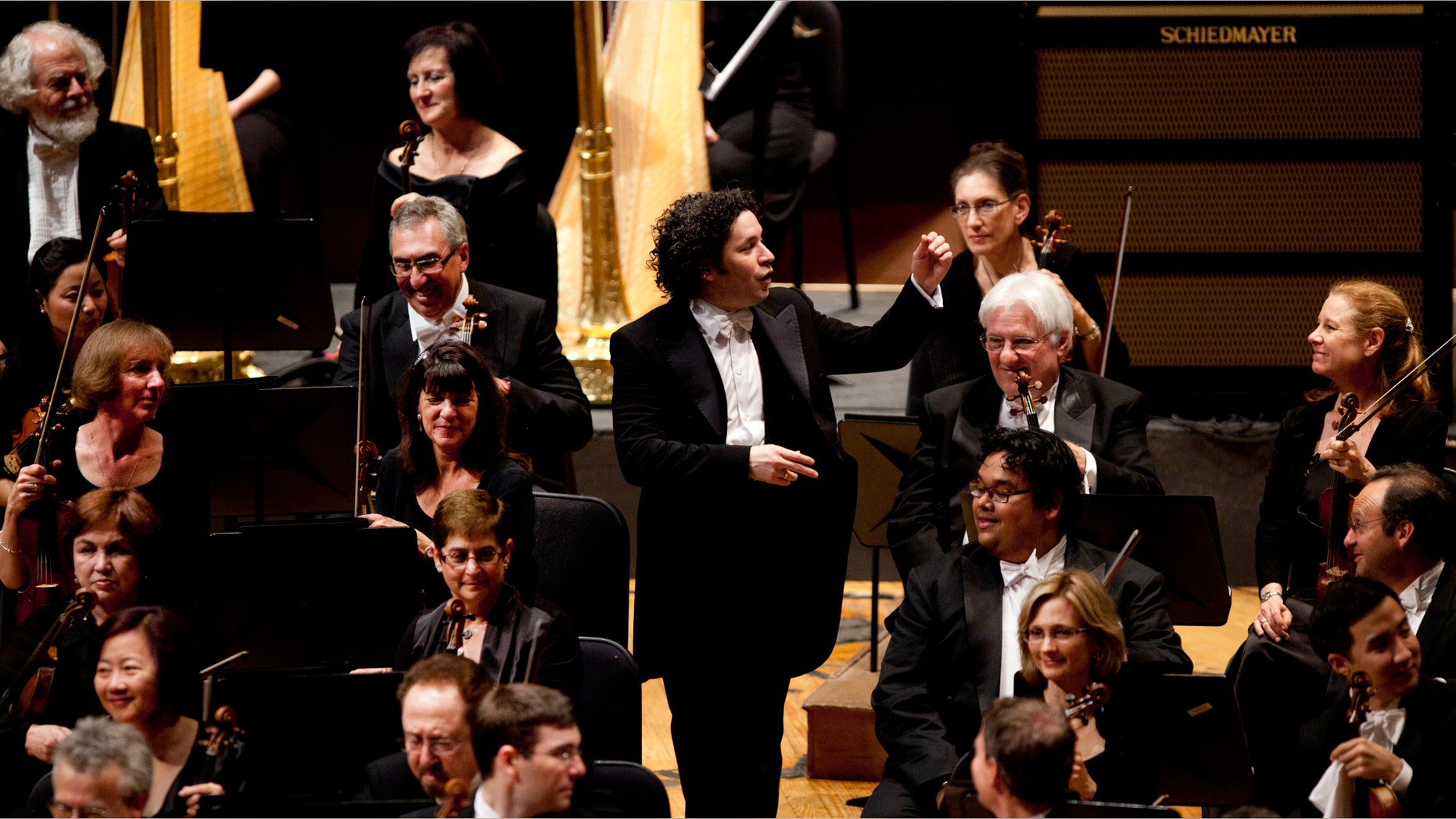 Caracas – Fresh off a Grammy win, famed conductor Gustavo Dudamel headed to his home country of Venezuela to perform with the LA Philharmonic.
They are performing a series of Gustav Mahler's symphonies and giving a boost to the famed Venezuelan music teaching program known as "El Sistema." Dudamel is a product of the program, which has brought music education to children throughout the barrios of Venezuela.
Virtuosos from the L.A. Philharmonic have taken time to teach young musicians in the orchestra program, and have raved about it.
"The learning for me is really to feel the passion from these young artists," said Bing Wang, a 44-year-old violinist originally from Shanghai who is the orchestra's associate concert master. "I have never been here, but I feel through Gustavo and through music we are all connected."
Venezuela's 'Dancing Devil' Festival
Dudamel was typically passionate and energetic as he led the orchestra on Wednesday night in Mahler's Symphony No. 6, his curly hair bouncing when he jumped at a crescendo.
The sold-out audience in Teresa Carreno Theater applauded enthusiastically for several minutes. In the crowd were young musicians carrying instrument cases who have studied for most of their lives in El Sistema.
"Mahler is very difficult," said Maria Gabriela Barreto, a 21-year-old violinist in the audience who said she learned from the musicians' style and who praised Dudamel's magnetism.
The 31-year-old conductor is a national hero in Venezuela. Outside the hall, vendors sold T-shirts and buttons emblazoned with images of him. Also on sale were chocolates wrapped in portraits of Mahler.
Dudamel and the Los Angeles Philharmonic won a Grammy on Sunday for best orchestral performance for Brahms' Symphony No. 4.
Fans who couldn't get tickets watched the concert on a large screen set up on a terrace outside the concert hall.
"It's been truly an experience, every day something different," said Vivian González, a 60-year-old retiree who hasn't missed a concert in the series.
Former Miss Venezuela Losses Battle with Breast Cancer
The finale comes on Saturday night, when Mahler's Symphony No. 8 will be performed by more than 1,000 musicians, including hundreds of young singers, the L.A. Philharmonic and Venezuela's Simón Bolívar Symphony Orchestra. The performance will be broadcast, both live and delayed, to some movie theaters in parts of the U.S. as well as Argentina, Colombia and Brazil.
It's the first time the L.A. Philharmonic has performed in Venezuela. Dudamel, who is in his third season as the orchestra's music director, has said it was a dream for him to lead both orchestras in Venezuela for this concert series.
Based on reporting by The Associated Press.
Follow us on twitter.com/foxnewslatino
Like us at facebook.com/foxnewslatino